REVIEW: Two days and nights with Hive active heating
The British Gas heating engineer arrived at 10:30 on Wednesday. Two hours later my central heating was fully connected to the internet. Amazing.
It costs £199, which includes fitting. You get a box that connects into a spare ethernet port. This communicates wirelessly with the Hive heating thermostat and a box of tricks from British Gas that replaces your existing central heating timer and controls your central heating boiler (see pic below).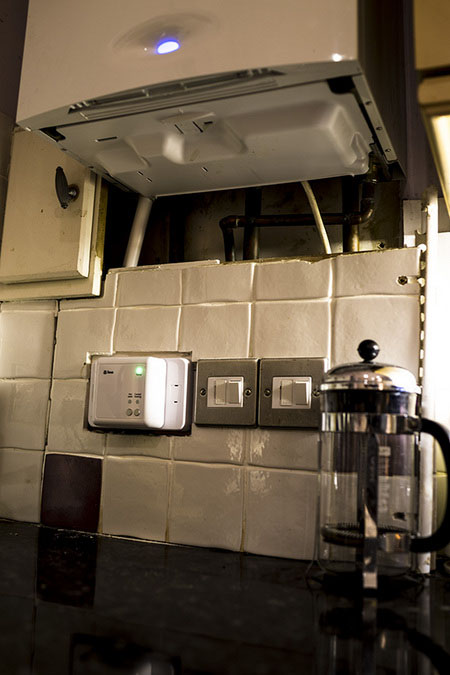 Once the heating engineer has connected everything you need to log into https://www.hivehome.com/ with the account details British Gas sends you via an email. I was given a five minute run through of how it all works, and it seems pretty easy – and very well designed.
Basically, you can use a browser or an iPhone or Google App to set up a schedule for your heating (and hot water); you can set heating temperature and you have a full manual overide feature. The photo below shows Hive running on my Nexus 7 tablet. It's a great user interface on the tablet – sliding your finger up or down on the bubble moves the temp accordingly. The one negative is that it needs to log in each time your tablet goes to sleep, and this takes a couple of seconds – not ages, but also, it's not instant.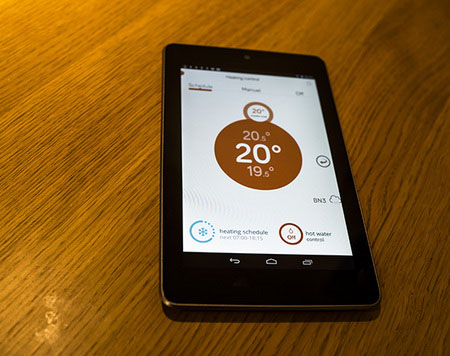 Here is Hive running in the Chrome web browser. It's quite easy to change the temperature, amend the automatic schedule and switch the heating on and off manually.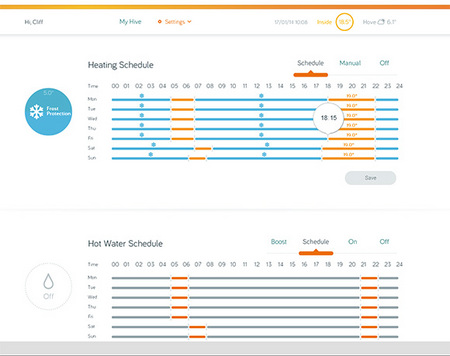 This shows I have set the heating to come on at 18:15pm on Friday, and set the temp to 19 degrees. Incidentally, it also shows you the local area temp outside.
As you can see from the image below, the themostat is showing 20.l degrees, which means the central heating will not actually switch on, because the house is warmer than the threshold I've set in the Hive Home portal.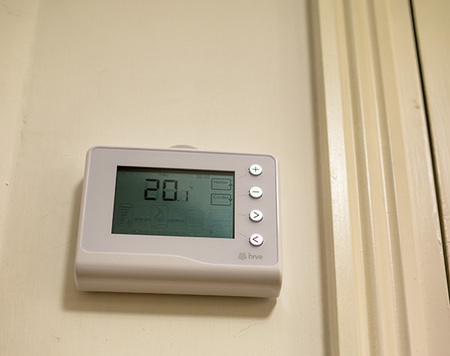 Now where Hive comes into its own is the graphing function. Yes it's really convenient to boost the house temp before you get in, or keep the central heating off if you'll be coming home late. But what's very clever is how British Gas graphs the average temp in your house. So for "yesterday" the graph below shows that my house was at 20 degrees at midnight and cooled by 1.5 degrees to 18.5 degrees at 20:30.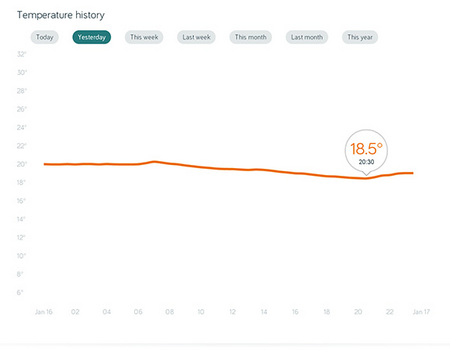 Rather than use the automated heating schedule, yesterday evening I switched the heating on manually using Hive from my smartphone at around 20:45, before I got home an hour later. Very cool (or warm and cosy in this case!).