REVIEW: Logitech Wireless Solar Keyboard K760, £69.99
Does your over-worked Mac deserve a Christmas present or perhaps a New Year's sprucing up?
Well this is an environmentally friendly solar keyboard from Logitech works on Mac, iPhone or iPad. It uses solar panel technology to power the device and also allows you to connect to three of your Apple devices, allowing the user to switch between typing a text message to typing up on your iPad or Mac.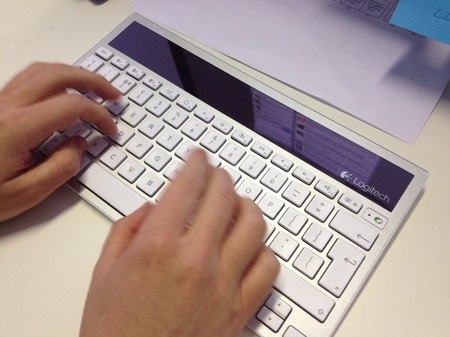 Computer Weekly's sub editor, Phil, gave this gadget a go on his Mac and iPhone and his first impression was that it reminded him of the classic Casio calculator watch, not sure if that's a good or a bad thing? Inspect-a-Gadget went to ask him a few more questions…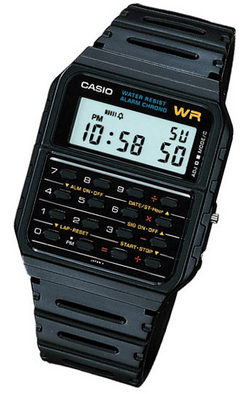 Q. So Phil, what were your initial thoughts, other than its nostalgic appearance of a gadget from the 80s?
A. It was a bit fiddly to set up and I needed to consult a tech product manual for the first time in a long time. But it actually turned out to be relatively straightforward to get going. It was no difference in terms of typing than my regular keyboard.
Q. Did you find the solar panel effective?
A. I was surprised that it does not seem to be affected by working in a gloomy office in December, but it does take slightly longer that my regular keyboard to wake up in a morning.
Q. How was it switching between Apple devices?
A. The Mac would take a couple of seconds to register, but the switch over to the iPhone was very speedy. However, the functionality is quite limited, meaning that you can't tab between things on your iPhone. You can type a person's name to send them a text message, but you can't then tab down to write in the message box, you have to go back to touching your iPhone's screen.
Otherwise, you have the home button functionality and you can also control your music from the keyboard, the Mac also has a Mission Control button which shows all your open windows.
Switching between devices would be useful in a Bring Your Own Device (BYOD) environment if working on your iPad and a Mac at your desk.
Q. So marks out of five?
A. I'd give it two, loses marks for being quite ugly and doesn't provide me with any more functionality than my regular keyboard. Its extra functions are ill-conceived and it's not very useful at all.