Photos: Another piece in the puzzle of the iPhone 5?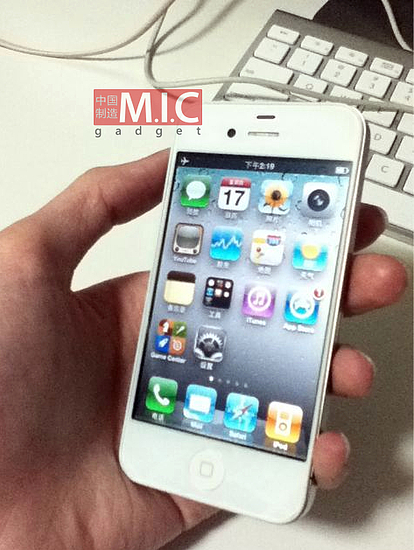 The run up to the Worldwide Developers Conference 2011 on June 6th will surely see the rumour mill go into overdrive so I'll try not to get too carried away.
Following on from Reuters' report last week that the iPhone 5 is set to be released in September, M.I.C Gadget have posted pictures of what looks like a white iPhone 5 prototype.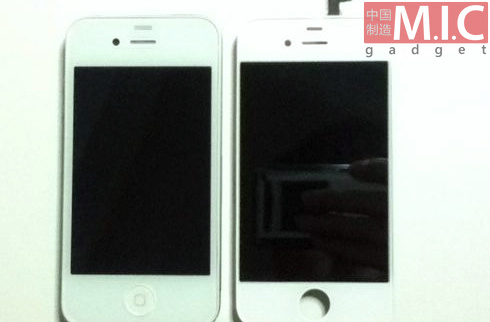 These images are consistent with others that were sent to iDealsChina, which I posted over a month ago but that could just be a coincidence.
Again, the screen on the supposed iPhone 5 is bigger than the current iPhone 4 and it also goes from edge-to-edge, whilst the device as a whole is substantially thinner.
The photos are not particularly good quality but the first picture appears to show the iPhone running iOS 4, with some icon titles in Chinese.
The second shows the iPhone lay next to an unofficial white iPhone 4 front panel.
Interestingly, M.I.C have labelled this the iPhone 4S rather than the iPhone 5, believing that Apple will follow the same path it took with the iPhone 3G to the 3GS.
I can imagine Steve Jobs sat in his huge office rubbing his hands saying, 'excellent' in a Mr Burns-esque fashion as we wildly speculate, drumming up publicity and anticipation, wondering what the iPhone 5 will have in store.
It is likely that we will have to wait for the official announcement at the WWDC before we can know anything for certain.