New processors for smartphones will make devices smarter and more energy efficient
Future iPhones, iPads and high-end Android devices such as the Samsung Galaxy Note, could all soon be equipped with ARM processors which will deliver desktop computer performance on tablets and smartphones.
Chip designer, ARM, has announced its ARM Cortex-A50 processor series which introduces energy efficient 64-bit processing technology.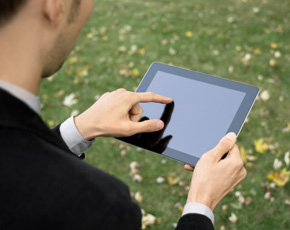 Future smartphones based on the new ARM could run more sophisticated applications as the Cortex-A50 processor series transitions from a 32-bit to a 64-bit execution state.
The Cortex-A50 family includes an encryption engine which will provide extra security for internet payments and VPN connectivity, while the A-53 is ARM's more power efficient processor, claiming to deliver today's "superphone" experience while using a quarter of the power.
The A-57 processor is all about the high-performance and will decrease the gap between your smartphone and computer even further.
The two processors combined with ARM's big.LITTLE technology will enable devices to be extremely powerful, while using minimal battery life.
This news is big for the smartphone market. When we hit such heights of technological innovation, we then want it faster, better, while wanting out battery to last even longer. ARM's new processor designs aim to take this pipe dream and make it a reality.