Microsoft to release Arc Mouse and Notebook Cooling Base
The Microsoft Arc Mouse will be available for $50 this month while the Notebook Cooling Base will be available in July for $30.
When I first heard about these products I thought 'So what' and for the Notebook Cooling Base, it's now 'Oh that's cool, but still not a big deal' but having seen the Arc Mouse I'm like 'I want one'.
Maybe it's because it looks cool and reminds me of Star Trek Communicator (and for those non Trekkies the rolling battle droids in Star Wars).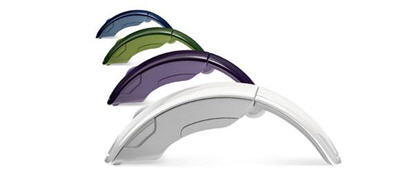 For the Arc Mouse, Microsoft says:
Sleek, collapsible design folds to reduce the mouse's size by almost half, giving consumers the comfort of a full-size mouse with the portability of a notebook mouse. Flipping the mouse shut automatically turns the power off to save battery life.
I work a lot on the move and yeah, a small mouse is annoying so I give this four out of five.
Snap-in magnetic micro-transceiver is smaller than a dime and uses a magnet to effortlessly snap into the bottom of the mouse, making packing up easier than ever.
Ermmm… So it has magnets? One out of five.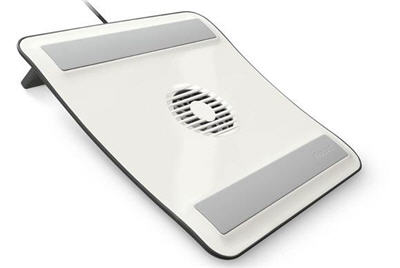 For the Notebook Cooler, Microsoft says:
The stylish Notebook Cooling Base provides reliable cooling with a built-in fan and efficient cooling channel to prevent overheating.
Hold on, stylish? really? I know there isn't much you could do with it but to call it stylish is like calling a donkey a horse. Two out of five.
The base is easy to use with any notebook and is contoured to rest on both desks and users' laps, providing a comfortable typing angle.
So does my cushion. One out of five.
The Notebook Cooling Base has a slim, portable design at only 1.16 inches thick, a cable management clip to allow the cable to be neatly stored when not in use, and is USB-powered so no batteries are needed.
Fair point. No batteries and slim makes this more appealing. I like, four out of five.
Overall, I like the mouse a lot and the notebook cooler is nice. Look out for these in the coming months and some copycat versions soon after.
Source: Microsoft