MWC FIRST LOOK: Lenovo Yoga Tablet 10 HD+
Over the last year the news has been filled with stories of Lenovo's success and it seems that they are slowly climbing their way to the top of the technology ladder.
The company even saw its smartphone sales increase by 102% over the course of 2013. So it's not surprising that during MWC, Lenovo has a whole new range of products to get excited about.
I focused on the new Lenovo Yoga table, since it will be available in the UK, and it was nice to take a look at something a bit different.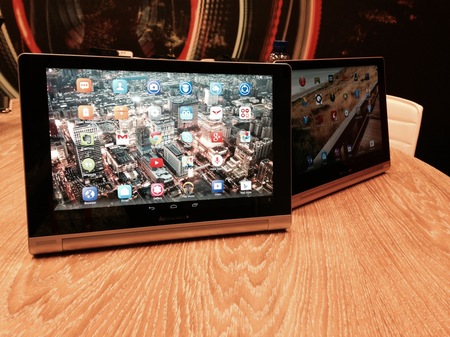 The tablet has a cylindrical battery running along one edge of the device, which not only provides up to 18 hours of battery life, but also acts as an extremely comfortable handle for holding when reading documents or books and taking pictures.
There is a kick-stand built in, which has been extended for flexibility of angles, allowing the device to stand upright when viewing content such as videos or presentations, but it folds away nicely when you're not using it, and doesn't get in the way when you want to pick up and hold the device.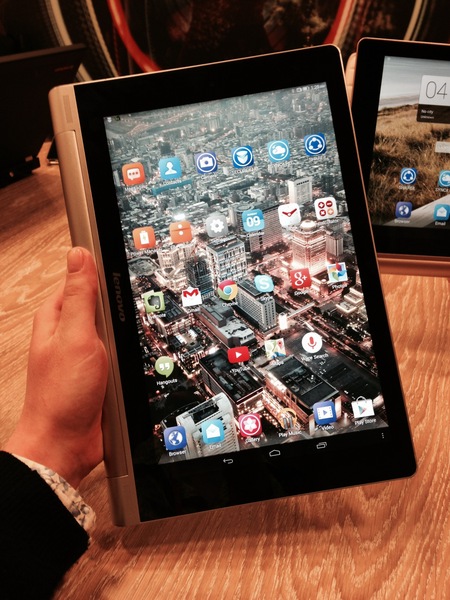 The camera has been upgraded to an 8 megapixel camera, which takes pretty good photos and coupled with the battery/handle it's easier to take pictures than on traditionally shaped tablets.
Specs at a glance:
Lenovo Yoga Tablet 10 HD+
Processor: Snapdragon 1.6GHz

Camera: 8MP Front Camera

Memory: 2GB

Storage: 32GB

OS: Android 4.3
The Bluetooth keyboard has been updated, and also functions as a cover for the tablet with a strengthened back plate that slides across the screen to protect it from damage and also to make it easier to carry both parts around in a bag. It also puts the tablet to sleep when you slide the cover on, which ensures that it doesn't get activated in your bag and saves battery.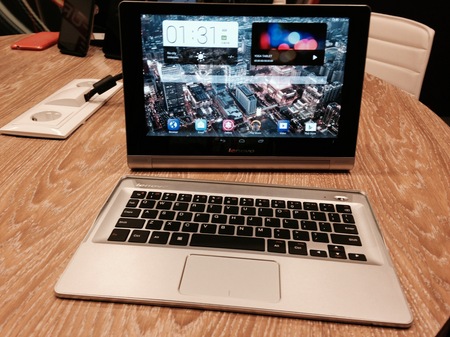 The tablet and keyboard are also charged via micro USB as opposed to the previous proprietary charger, and the Yoga has a micro USB port with OTG capability, so it can be used to charge other devices when you're out and about.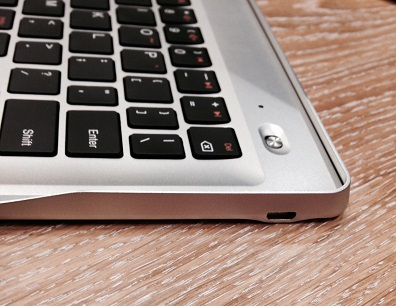 They might not be market leaders in the tablet sector, but this device is stylish and has enough features to set it apart from other devices in the same vein.