MWC 2014 FIRST LOOK: Samsung Galaxy S5
Samsung has been very busy this year, having already launched a new range of products in January at CES in Vegas.
They definitely saved the best until last though, as the new Samsung Galaxy S5, announced at Mobile World Congress in Barcelona, is an ultra-stylish and easy to use smartphone.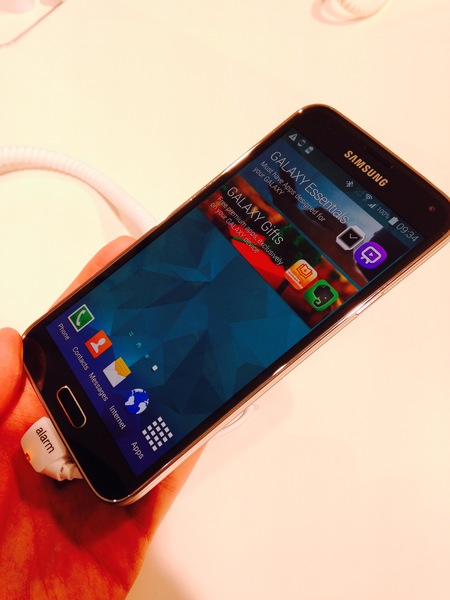 As I approached the stands I had my usual sinking feeling when I noticed its size; it's another quite big smartphone, and I often complain that I find larger phones hard to use. Expecting the size to make it heavy, I used a considerable amount of force when picking it up, and then almost dropped it because it was actually extremely light.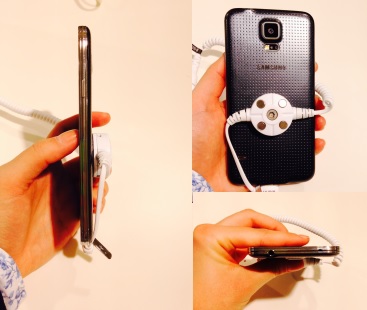 This, in turn, makes it easy to use, as it fits nicely in your hand, but gives you the opportunity to move your hand around a bit to cover the larger screen without fear of dropping it.
The interface is easy to figure out, and the buttons that you will need most, including the icon that switches the phone between home screen and app screen, are situated near the thumb so that they can be easily reached and pressed.
There are obviously the usual improvements on previous models, including a much faster and clearer camera and faster usage speeds. A few nifty features of the phone, though, include the ability to be totally emerged in up to a meter of water for up to 30 minutes, which is a nice step beyond basic splash-proofing.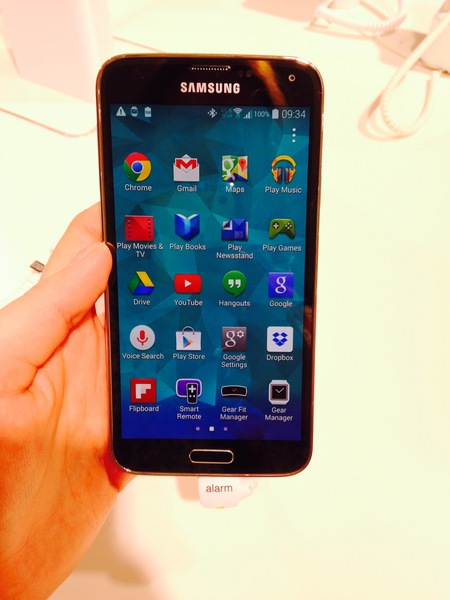 It also has a power saving mode for sticky situations, allowing you to shut off almost all functions of the phone, including the colour, and receive only calls and text messages. It may seem like a drastic step, but it will conserve the battery life for 5-8 days, which could be really helpful if you're stranded somewhere without a charger.
I received a practical demonstration of a new feature that allows the phone to use a combination of Wi-Fi and 4G in order to increase internet speeds. Considering the thousands of people using the Wi-Fi and data connection at the event, the web really did zoom.
It also has a new built-in heart rate monitor for use with sporting or whatever it is you'd want to use a heart rate monitor for. You simply hold your finger over the sensor for a few seconds and stand perfectly still until it tells you what your heart rate is. I have to admit though, and I'm not a doctor so I don't know how accurate it was, but when I tested it, my heart rate seemed a little lower than normal. Let's chalk it up to the noise level in the room interfering with the sensor.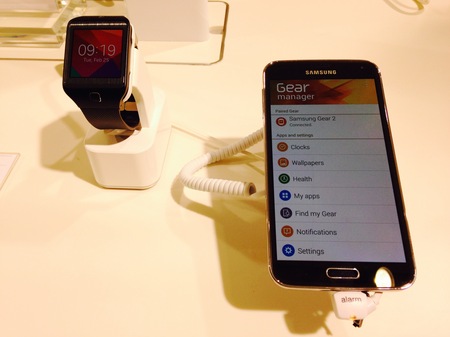 Finally I also got to take a little look at the Samsung Gear 2 smartwatch, which has a new home button, which does what it says on the tin, a repositioned microphone so that the angle of the arm is more comfortable during calls, and the ability to be used as a remote control. It was easier to use than I expected. I had previously thought that smartwatches were not worth having, but this changed my mind.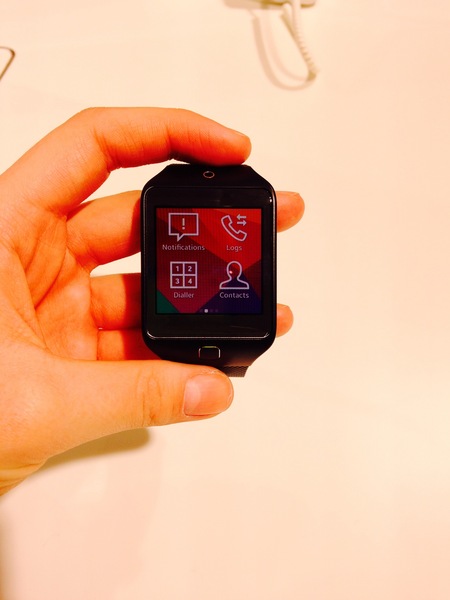 In summary, these devices are easy to use, and after a while using them I found myself happily browsing the apps and features without trouble. We're hoping to get these devices in for a full review soon, so please check back for more detailed specs!