M.Gemi the tech-driven showroom only retail store
Luxury Italian shoe retailer M.Gemi has designed its store to act as a showroom where customers can experience their product before making a purchase.
There has been lots of talk over the last few years that the omni-channel movement has meant bricks-and-mortar stores are forced to become showrooms, only good for trying on outfits before buying products online.
Millennials are allegedly using their phones to purchase products they have seen right in front of them, hoping to get a better deal or to avoid having to interact with another human being.
M.Gemi in New York is the first retail store I've been to which literally acts as a space for testing products.
The flagship store is focused solely on delivering an amazing experience for customers, and even when you try shoes on, select the product you adore and purchase it, you don't leave with any shoes.
Whilst staring at a tempting-looking bar at the back of the shop Fatima Cardoso-Monahan, M-Gemi store director, tells us its shoes are hand-crafted in heritage Italian workshops before being delivered to customers within two-to-three business days.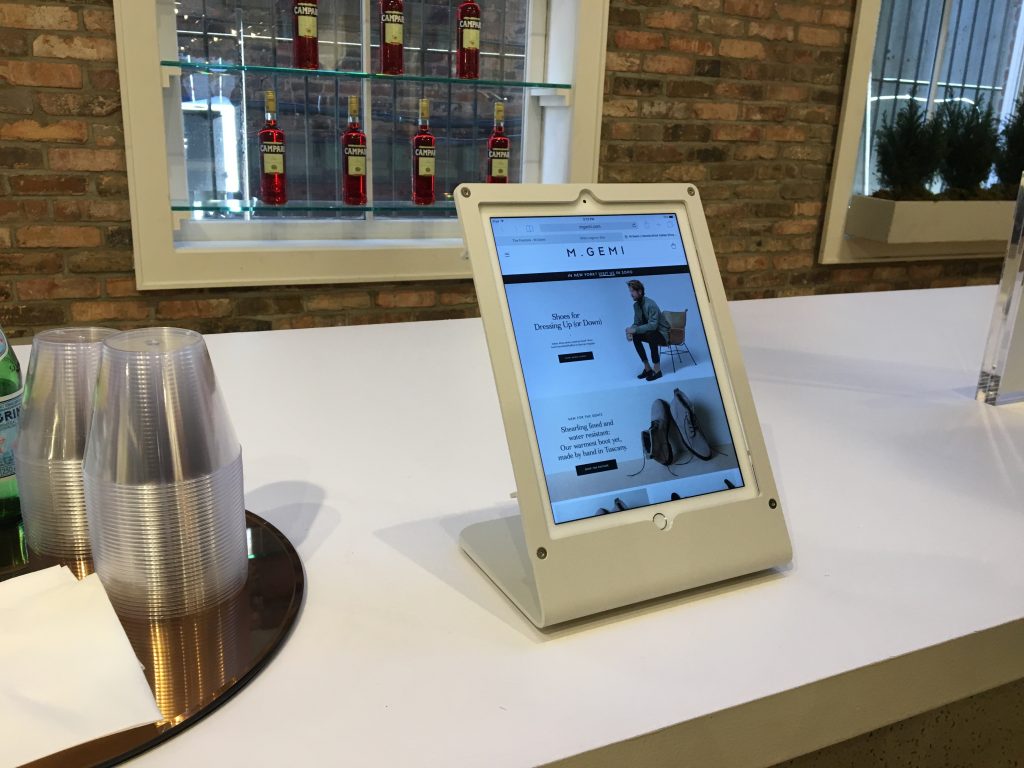 These customers will have wandered into the store from the street, or pre-booked and appointment with a stylist, and tried on several pairs and styles of shoes before ordering their selection with the cashier on a roaming iPad.
Cardoso-Monahan explains: "The associates are able to make the transition without breaking eye contact. The only time the associate walks away from the client is to get the shoe."
Shoes are just one of those items that really need to be tried and tested before purchase, as the rep explains, they're a "high-touch" item, and so really lend themselves to the M.Gemi model.
The store's staff make the whole process look so relaxing and simple, but behind the scenes there's some hardcore technology in use to create the seamless experience customers are getting.
M.Gemi uses the Salesforce Commerce Cloud, a product the vendor acquired after scooping up e-commerce software platform Demandware in 2016.
Using the Commerce Cloud means the brand can collect details about customers and use that data to over the same one-on-one experience online as is offered in store, as well as allow store associates access to a customer's preferences when they visit the shop.
Cardoso-Monahan says: "We have a great marriage between our online business and our brick and mortar, customers get a wonderful experience."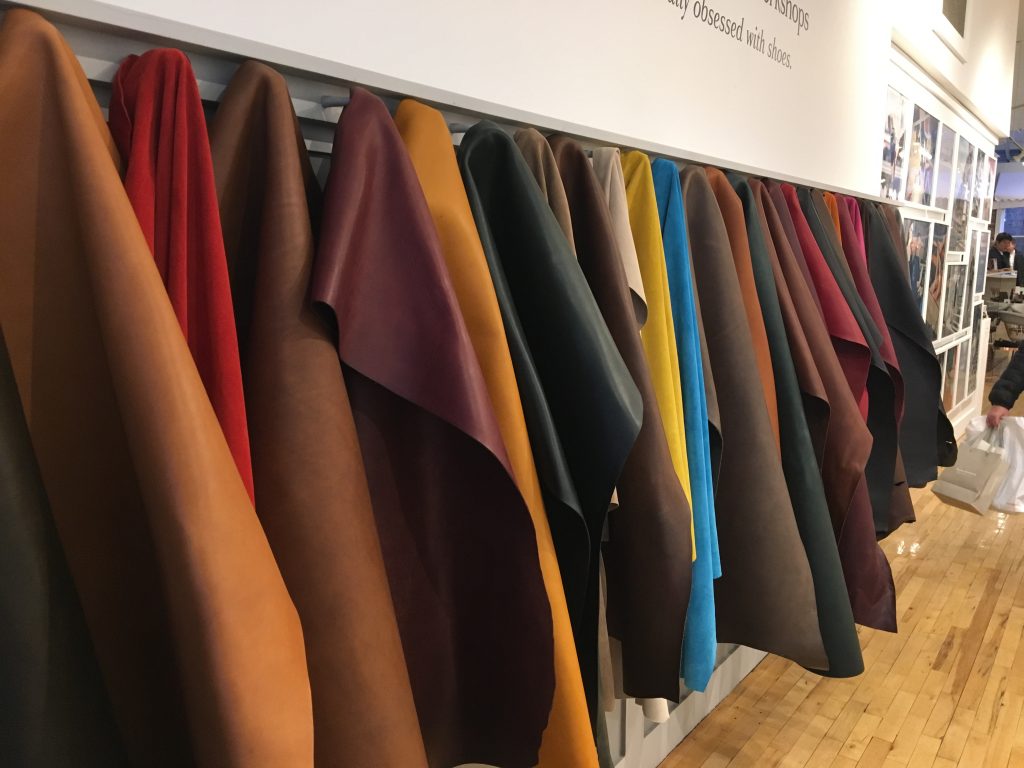 M.Gemi is completely cashless, and the representative says all transactions are processed digitally through Salesforce software on iPads given to store associates.
If they don't already have one, customers have a profile created for them upon checking out to they can look into their orders and start building their profiles when they're away from the store.
Sometimes customers just can't make up their minds, and so if the consumer tries on a pair of shoes and isn't sure if they want to buy them they can be added to the kart and the customer can check out later at home if they change their mind.
Since the customer details are stored and the customers are "educated" about the shoes, their shape and how they are made, the customer can make further orders online knowing the shoe will fit.
It apparently doesn't happen often, but if for some reason the customer is not Cinderella and the shoes do not fit, the product is already pre-packaged for an easy and free return – just another way the brand tries to make the retail experience painless.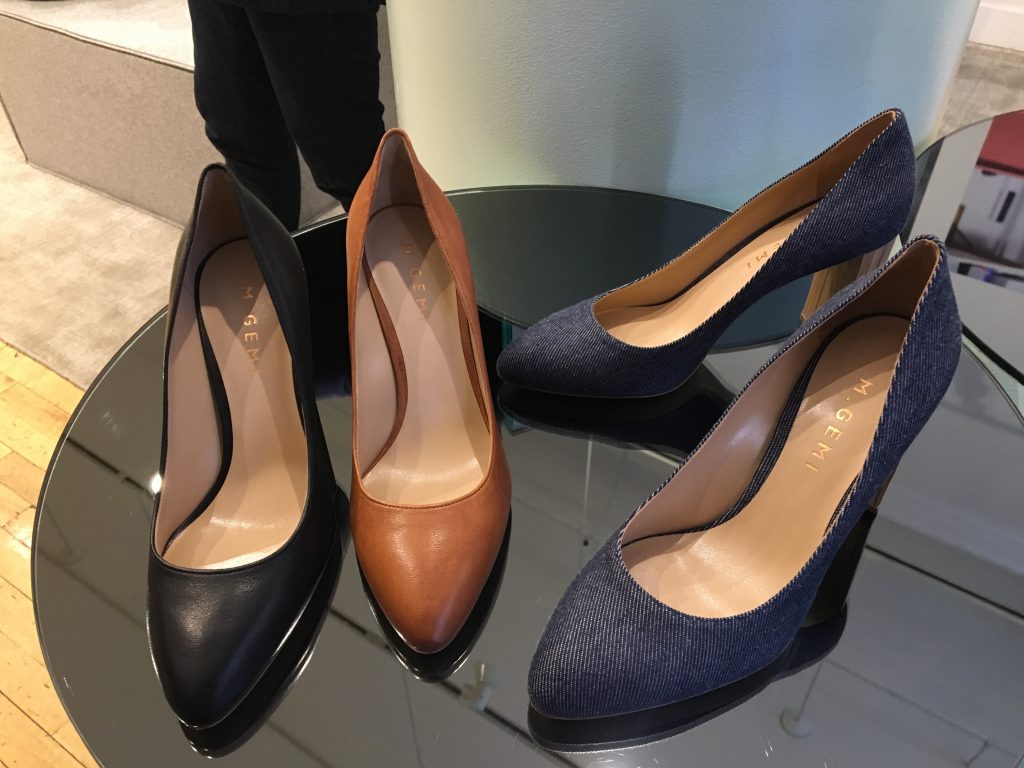 But many consumers visit the store for the experience, and I have to admit the comfortable chairs strewn about, the bar, free sweets, an enticing scent from strategically placed potpourri – it was an experience indeed.
Cardoso-Monahan claims customers will make an appointment to try and shoes and then stay, charge their phones, have some champagne and enjoy the atmosphere.
She says: "A lot of clients after they've shopped like to linger around, it's New York, we like to people watch."
Further enhancing the experience, a new shoe is announced every week which the retailer calls the "Sunday shoe drop" which many customers will visit the store for.
Since the store opened its conversion rate has been around 30% and the brand is already seeing a number of repeat clients.
Cardoso-Monahan concludes: "Our shoppers are very intelligent, they go beyond shopping just because someone's name is on it."