Lara Croft raids the Guinness record books
Lara Croft, heroine of the Crystal Dynamics Tomb Raider games, has bust her way into the new Guinness World Record 2010 Gamers' Edition. She will be running away with six records when the book is released today.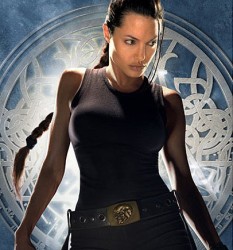 If there was a record for the most records held, she'd probably win that one as well. Her pert tit-les comprise Most Successful Video Game Heroine, Most Recognisable Female Character In A Video Game, and Most Detailed Video Game Character. While the series of games wins Highest Grossing Computer Game Spin-Off, Most Successful Live-Action Transfer and Most Official Real-Life Stand-Ins In A Video Game.
Some of the details of the records may be open to dispute but the decision of Guinness Gaming Editor Gaz Deaves is final. He said, "Lara Croft epitomizes all that's great about video gaming and we're delighted to acknowledge her success by awarding her with six official record entries including making her the most-famous and most-successful female video game character in the world."
Evidently, she has been portrayed by 10 different models since 1996, not counting the number of wannabes on Internet social networking sites, porn sites and the like. Most notably, of course, she was twice brought to life by pouting Angelina Jolie on the big screen.