Hands on: The BlackBerry Bold 9790. Just how "Bold" are RIM being with this new handset?
To me, it seems like BlackBerry is stuck in its ways, refusing to budge, like a squirrel that refuses to try pine nuts because acorns are okay and do the job. The trouble is, with the advancements that other smartphone manufacturers are making, RIM could end up being left behind.
The Bold 9790, baby brother to the 9900, is a smaller but thicker handset. It is a touchscreen-keypad combo that runs BB OS 7, just like the
Torch 9860
I reviewed last year. Is it anything amazingly new? No. But that isn't to say it can't be a good handset. On with the review:
Looks: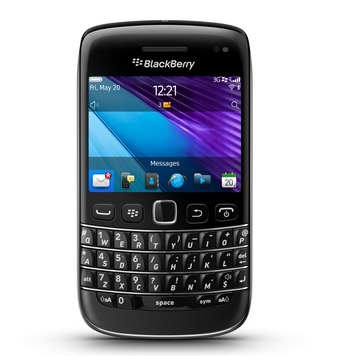 Measuring 110 x 60 x 11.4 mm and weighing just 107g, the latest instalment in the Bold range is the perfect fit for a shirt or inside pocket.
Devout BlackBerry users will notice that the phone has basically had the fat trimmed off. The curved sides, slanted keyboard and raised buttons make for an immediately friendly user experience.
The trackpad, which is almost always easier to use than the touchscreen, lights up and this is something that I'm told many BlackBerry users love on their handsets.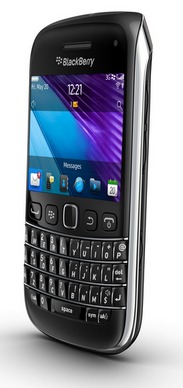 The 2.45 inch (480 x 360 pixels) screen left me feeling one of two ways. It felt as if I was either permanently squinting or, worse, peeping through some blinds.
Despite being very plasticy, the 9790 still somehow manages to look respectable. Even the soft touch keypad feels excellent. You can tell RIM haven't cut corners when it comes to build quality.
I've already mentioned the screen size (very frustrating to use for web browsing), however, there is a little more that is worth mentioning. Deep and bright colours do appear a bit saturated and the touchscreen response is poor.
Its not just that it's small and fiddly to operate, I can even overlook that fact that inside apps things looked cramped, but at times it can be a little unresponsive and as slow as an asthmatic snail. Okay that's an exaggeration but you get the picture.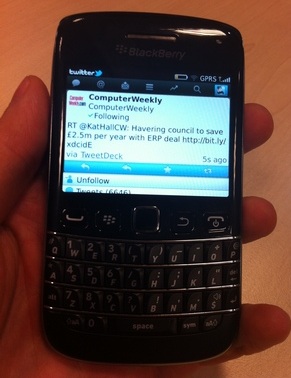 Spec:
The Bold is fitted with 8GB of onboard memory and this can be expanded with an additional 32GB thanks to the MicroSD slot behind the battery. It also has 768MB of RAM.
The 9790 packs a Marvel Tavor MG1 1 GHz processor, which goes someway toward explaining the below average media performance. Playback of large files can be a drawn out affair.
Camera:
The 5MP camera, which is equipped with flash, autofocus and image stabilisation, is the same one you will find on the 9900. It also doubles as a video recorder, but only in VGA.
Battery Life:
One thing that BlackBerry did and still does have over the iPhone and many Android devices is battery life. The 9790 continues that tradition.
RIM quote standby times of up to 432 hours and talk time of up to 5 hours 20min. No worries if you forget to pack your charger for that weekend business trip then.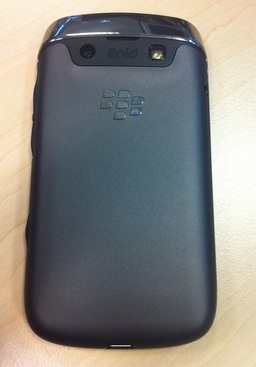 Call Quality:
If I'm honest I expected better from the Bold. It was quite patchy, even when the bars were showing full signal.
While the phone was ringing it occasionally sounded like someone had given a two-year-old child a crisp packet to play with, however, once connected, the quality improved.
Although the volume dipped up and down the clarity was impressive. I heard things loud and clear as did the recipient on the other end.
BB OS:
BB OS 7 isn't anything special. It is a decent operating system and, at the very least, everything works as it should. Some processes could be simpler and although RIM are reportedly working on 7.1 most of their attention will be on BB OS 10. The firm's latest and hopefully greatest OS is set to be showcased at the upcoming WMC (World Mobile Congress) in February.
The Messaging app deserves a quick mention. It pulls all notifications together, be it email, a social network messages or a text.
App World, the BlackBerr ys store, also deserves a line or two as it has been given a much needed makeover. There is now a carousel style layout sandwiched between a search bar and menu section.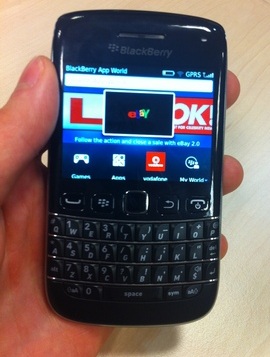 Another thing well worth noting about the OS and Bold in general is that it turns on and is ready to go quicker than any other smartphone I've seen in a while. Handy for urgent business calls.
Finally, one big gripe I had with this device is the lack of an on-screen keyboard. This can be attributed to the fact that there just isn't room. Talk about Mission Impossible.
That gives me an idea, Tom Cruise is getting on a bit now, maybe for the next Mission Impossible instalment he can help RIM develop and implement a range of on-screen touch kepads for the Bold range. J.J. Abrams give me a call, we can talk scripts.
Summary:
To answer the question I posed in the title of this post, not at all. I was hoping for a balls out approach from RIM but this handset is far from that. In fact the balls are very much in, protected by a sports cup, three pairs of underwear and two pairs of jeans.
Why won't they experiment with different form factors? Don't get me wrong, I'm not knocking what they have done with this latest Bold handset, it's slimmer, lighter, looks and feels better but why not commit to trying something all together new? Nokia did with the N9 and subsequent Lumia handsets.
The touchscreen still feels like a work in progress, it is too small and narrow to be of any great use. The ol' keypad and, arguably trackpad, are sinking ships yet BlackBerry is seemingly happy enough to let its customers meander towards the lifeboats rather than encouraging them to save themselves.
Faithful BlackBerry users will undoubtedly revel in the hardware and physical changes this handset brings but I can't see others being impressed.
Companies who have doled out RIM handsets to their workforce for years may continue to do so purely because it is what they are used to. I can appreciate BlackBerry are hesitant to move too fast and scare off those who have remained loyal but unfortunately for them, for £350 simfree you can do a lot, lot better.