HTC One X White: Reviewed - Cool, strong and fantastic.
HTC have unveiled the One X as their flagship phone and this one is a beauty.
The white polycarbonate shell feels comfortable in the hand yet sturdy. I really wanted to throw this phone on the floor to test it but decided not to, instead watching Youtube videos of others abusing it. The results showed that the One X not only held together but that when the shell was scratched it stayed white which is nice.
This phone is incredibly light and while it hosts a beautifully clear and fantastically curved 4.7 inch screen, it doesn't feel too big and just about fits nicely in the pocket.
It is almost exactly the same size as the Samsung Galaxy S3 in every way.
Speed/processor and spec-wise, the Galaxy S3 and One X are very similar both boasting great screens and amazing cameras.
The main differences are which one you like the look of and whether you prefer Sammy's Touchwiz or HTC's Sense. Personally I like Sense, especially in Android 4.0 as HTC has pulled back on all the flash and streamlined it so it's less obtrusive and more useful.
Again, it comes down to personal preference because Touchwiz is also very good.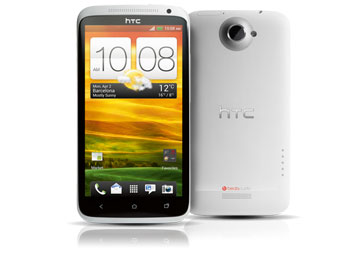 The One X comes equipped with the Tegra 3 quad-core 1.5GHz processor backed up by 1GB of RAM, this is quite a statement by HTC as this phone is 'best in class' in almost every department.
The specifications for the One X read:
Running on Android 4.0 Ice Cream Sandwich with HTC Sense
Quad-core 1.5GHz Tegra 3 processor
1GB of RAM
4.7″ 720p Super LCD2
8MP f2.0 camera with its own image processor
1.3MP front-facing camera (capable of HD video chat)
32GB internal storage
25GB of free Dropbox storage
NFC capabilities
1800mAh battery
4G compatible
The phone is one of the slimmest the world has seen measuring at 7.9mm, compared to the iPhone 4s's 9.3mm, mainly due to its polycarbonate shell.
As well as Dropbox, the One X will also come with Beats by Dr Dre audio built in. Unlike previous HTC handsets, Beats is built into any audio that your phone puts out including video, Spotify or YouTube.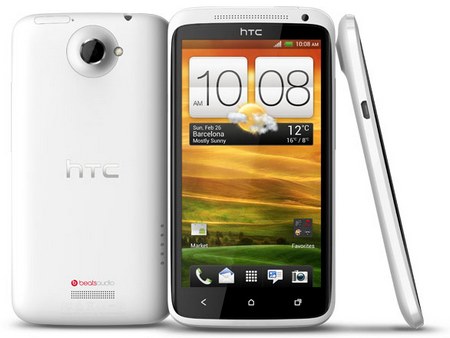 To sum up, this phone is brilliant. It will be my next phone. It looks and feels great with power and a truly amazing camera.
Stylish, quick and clever I genuinely enjoy using it and it truly gives you the best that Android has to offer. This phone has pulled HTC from the brink and thrown the company to the forefront. It may not come with as much fanfare as the Samsung Galaxy S3 or whatever Apple unveils but blow for blow the One X matches and exceeds.
The only question you have to ask is whether the Galaxy S3 has more to offer, for me it doesn't.