HANDS ON: HP ElitePad 900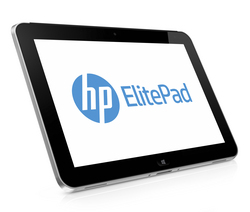 The HP ElitePad 900 tablet has started shipping this month and last night I got my hands on a device and its range of accessories.
The tablet is a Windows 8 Pro device weighing around 700g, 9.2mm thin with a 10.1-inch 1280 x 800 pixel gorilla glass screen. The device has an Intel Atom processor with 2GB of memory, while the tablet comes with either 32GB or 64GB of storage, with an option to expand with a micro SD card slot. The device also comes with the option to have mobile connectivity (3G).
The tablet has what seems like a silver frame and feels rather light without its expansion jacket. It's nice to hold, and its casing is made out of aluminium which, while stylish, may not be the best choice for the enterprise where it could experience unsightly scratches.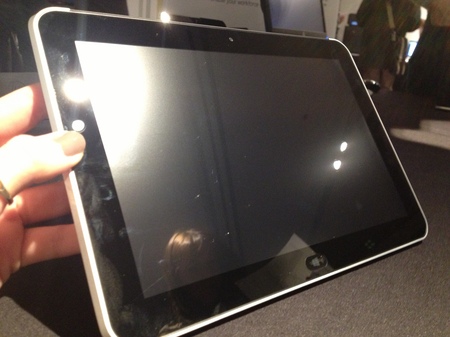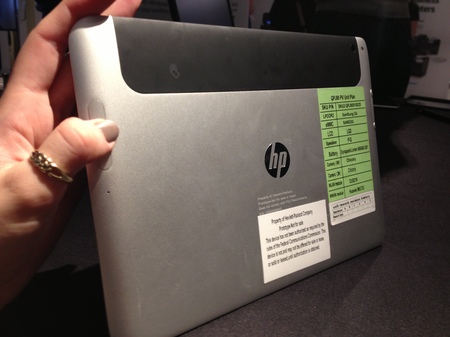 However it is the tablet's accessories which piqued my interest. You can purchase an Expansion jacket for around £80 which adds USB and HDMI ports, while even providing longer battery life when combined with the Jacket battery (for another additional £80).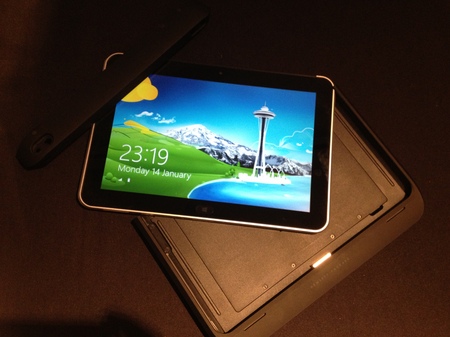 When the device is sat securely in its Expansion jacket it is quite weighty and much larger, this seems a bit strange as it's surely expanding its technical specs not its size? I also found that the plastic material leaves finger prints which cheapens the overall effect. This wouldn't be so bad if it was a robust protective case, but it hasn't been dubbed as shock-proof.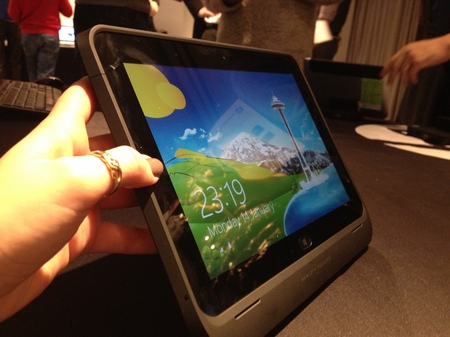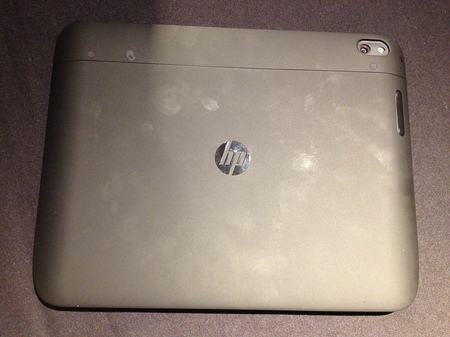 The dock (available for around £100) is very heavy and stable, kind of reminding me of a door stop. Just place it on your desk, wire up a monitor and a keyboard and you will be able to drop your tablet onto your desk when you get to work in order to seamlessly move from on-the-go working to the office environment.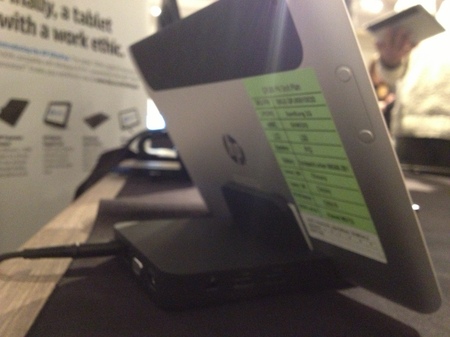 So if you wanted to kit your workforce out with one of these devices as well as the accessories. It would cost nearly £900 per person, and that's not even including another added extra in the form of Productivity jack, which includes a keyboard, connectivity ports, SD card reader and adjustable viewing angles.
Quite a pricey sum of kit, and would only surely be feasible as a complete laptop replacement, which with the processor makes it a decent basic laptop replacement giving it similar specs as a netbook.