Google Monopoly City Streets - So exciting if it worked
If you haven't heard about Monopoly City Streets then it's likely that your road has been sold and your house is about to be bulldozed to make way for a stadium (that's exactly what happened to me).
So what am I talking about? Well, it's the really clever online Monopoly game created by EA that incorporates Google Maps. So you can buy real streets and build all sorts of things on them, including hotels, stadiums, houses etc.
This is what Piccadily Circus looks like: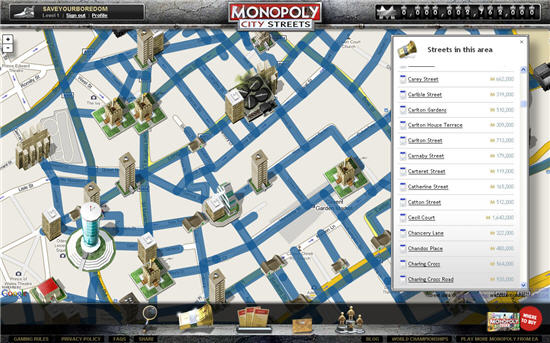 The only problem is that it's quite slow BUT give it a day and I think this thing will be flying. I'm already hooked. Might end up a bit like Second Life.