Gadget show live 2014 hands on: Toshiba Encore tablet and Toshiba Kira Ultrabook
With Windows XP reaching the end of its days, a lot of people are considering moving onwards and upwards. We've reviewed devices running Windows 8.1 before, such as the Dell Venue 8 Pro tablet, and once you get used to it, it's a simple and easy operating system to use.
These Toshiba products, namely the Toshiba Kira Ultrabook and the Toshiba Encore tablet, use the Windows 8.1 operating system, and are designed to be highly portable for people on the go.
The Encore, although not brand new, is extremely light and stylish. The screen is only 8 inches, which seems the standard in the current tablet market. Although it is smaller than some other tablets, for example the iPad Air or Sony Xperia, is still too big to comfortably use with one hand.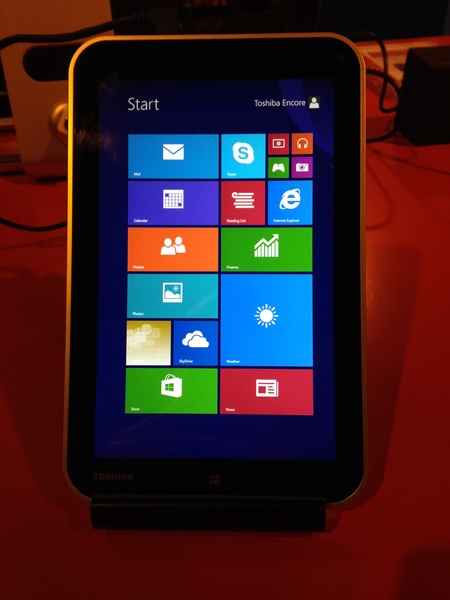 What really makes this particular device stand out amongst others is the amount of connectivity options it has available. The device has a micro HDMI port, which would prove handy for presentations or just for watching videos on a larger screen. It also has a Micro SD slot, and a micro-USB port for quick transfer of data.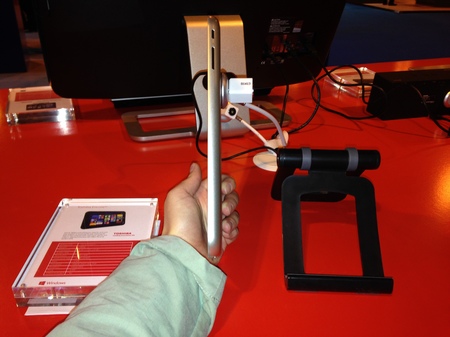 The Encore also comes with Office 365 built in as standard, so all of the applications needed for work can be used as normal. The only downside is that the battery life is only up to 7 hours, but the tablet features 'InstantGo' in order to lower power consumption to combat this.
The Toshiba Kira Ultrabook is one of the newer products in the Toshiba range, featuring Windows 8.1 Pro and a 13.3 inch 2560 x 1440 PixelPure display.
The display fits in 221 pixels per inch, which is 90% more pixels than a normal HD display, and it definitely shows.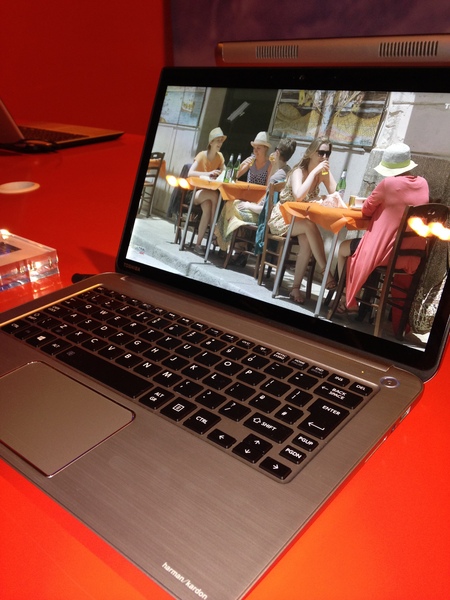 It's extremely thin and light, and wouldn't be out of place on a train, plane or just at home if you were hoping to get some work done away from the office.
As well as being portable, this laptop is designed to be durable, with a honeycomb structured chassis to make it more sturdy.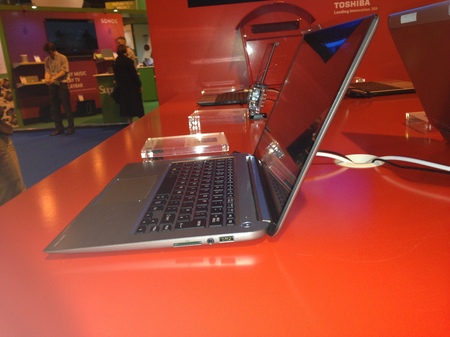 The battery life can last up to 91 hours, so there are no worries about taking this laptop out and about, and with added extras to increase usability such as a backlit keyboard, Harman Kardon speakers and a 10 finger touch-screen display, it seems like the perfect device for a mobile worker.