Easter chicks from your USB
Easter is a time for fluffy yellow chicks. Next year you could try to grow your own and begin a life of self-sufficiency. P&T Poultry is offering an incubator that plugs into the USB port. Using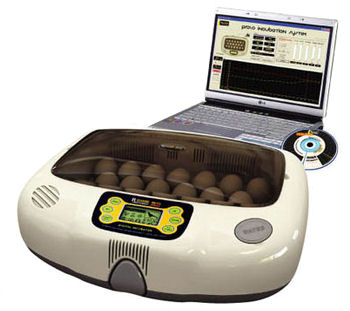 the provided software, this Hilton Hotel of a product will keep your chicks-to-be warm and cosy and will turn their little egg-house regularly. Near hatching time, the turning stops and the chicks can burst forth into the dawn of a new day.
The computer can also be set to regulate the environment for different species of birds: poultry, game, waterfowl or even parrots. If granny's pet budgie goes walkabout for a night on the tiles and comes home with a little surprise, you could probably pop that in too.
There are two models in the R-COM 20 Pro range, one with a single egg tray and the other with three. For the single-tray version the price is £299.99.