Download Wii Menu 4.0 update - Nintendo's GDC 2009 keynote round-up
The much anticipated Nintendo GDC keynote yesterday mainly revolved around the Wii's 4.0 menu update that is available today.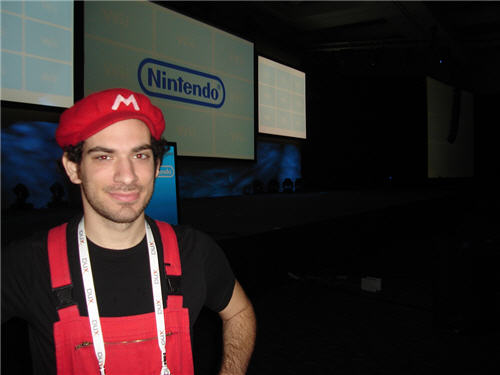 Highlights of Nintendo president Satoru Iwata's GDC keynote:
Virtual Console Arcade – Basically retro games available to download through the Wii Shop Channel. Games available now are: Gaplus, Mappy, The Tower of Druaga and Starforce. They've billed this as an arcade killer but I think the arcade was dying long before this. It looks cool, but it all depends on what games become available (fingers crossed for Captain Commando).
Nintendo's DSiWare download store – 100 DSiWare points will equal one dollar, like Wii points. The store will be available when the DSi is launched in early April, with games available for either free, 200, 500 or 800+ points. It will also have downloadable apps like WarioWare Snapped, which uses the camera to carry out the mini-games.
Wii to get SDHC support – This might not sound very important but in actual fact, this adds a new dimension to the Wii allowing you to download content directly from the Wii Shop Channel to your SD/SDHC, and the card will show on the Wii's main menu.
Nintendo has shipped 50 million Wiis worldwide so far.
See also: Nintendo keynote LIVE!