Christmas gadget gift: Livescribe 3 smartpen REVIEW
The latest edition to the Livescribe family, this smartpen is a serious contender in the world of recording and note-taking equipment.
Taking notes with the Livescribe 3 is easy and simple. Download the Livescribe+ app, pair the device via Bluetooth and write in your Livescribe pad. Notes will be instantly transferred to your iPhone if it is on, or synced later if your phone isn't nearby.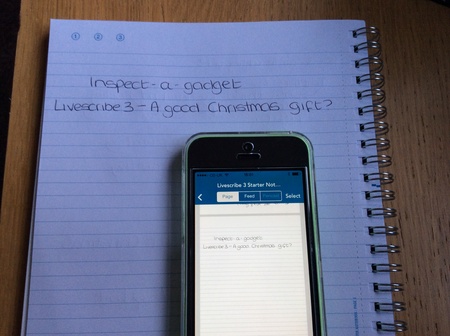 Handwritten notes can be converted into digital text with the swipe of a finger. This function is a wonder to behold. I was suspicious that the app my not be able to convert messier handwriting to text, as mine is quite easy-to-read, so I tested it on the most illegible handwriting I could find (my dad's) which it easily converted into text. I have to say, I was very impressed.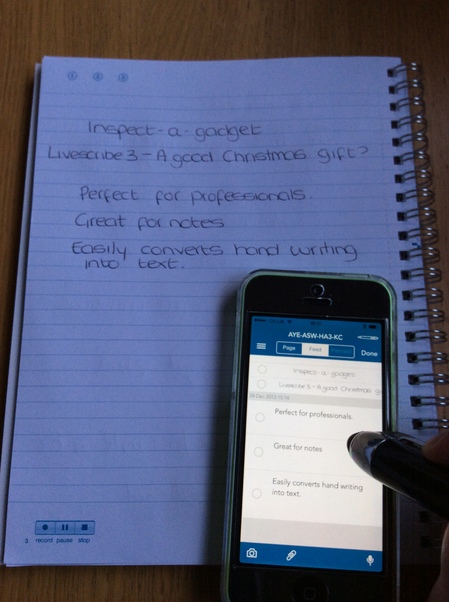 In the Notebooks view of the Livescribe+ app, your notes can be sorted into individual feeds, which can then be tagged to create collections of notes, making them easier to access and view.
This gadget also has a 'pencast' function, allowing you to record sound at the same time as taking notes. You just tap the record symbol on your Livescribe paper to start the recording, then stop to finish. Then once in the app, you can select a particular segment of your notes, and the app will play back the part of the pencast recording that was made when that sentence was written. This eliminates the endless hours that can be spent trawling through interviews or seminars looking for the point you wanted.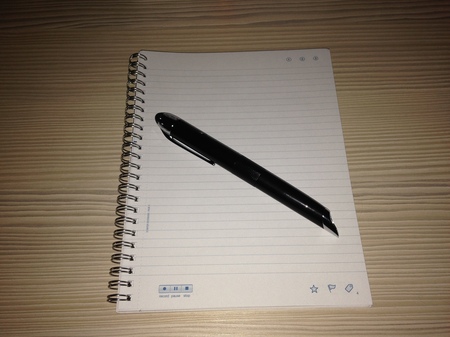 Text can be shared in several different ways, including copied and pasted into notes or emailed. Notes can also be shared to Evernote, Dropbox and any other installed application that can handle PDF format documents. Pencasts can only be opened by the Livescribe+ application, but can be shared between phones via email in PDF format.
The new Livescribe+ application is where this pen differs from previous devices. Other Livescribe pens, had internal memory for storing voice recordings made during note taking. The Livescribe 3 uses your phone to directly record audio, increasing the storage capabilities of notes and voice memos, as well as ensuring that the battery life of the device is longer. The pen, although still rather chunky, is significantly smaller and sleeker than previous devices. Unfortunately though, this device is iOS only, so those without an Apple device are out of luck.
This smartpen is an amazing accessory for anyone who takes a lot of notes or attends seminars. At £129.99 it's the perfect stocking stuffer for professionals this Christmas.