Can a redesign restore faith or do some people just want something different?
Relying on your name, brand and reputation is a dangerous tactic, one that Nokia and Blackberry know all too well.
Some of the absolute garbage and speculation I read regarding next generation products makes me want to walk across a field of lego pieces while setting mouse traps off on my fingers, all so the pain can help me forget what I've just consumed with my eyeballs.
However, when a company does actually make a significant change, like Apple when it revealed the redesigned "EarPods", can it bring old customers back, as well as tempt new users?
In comparison to the old earphones, the EarPods supersede them in every aspect, ascetics, build quality, sound quality and even name stupidity! For me, the old earphones were one of the worst things about the previous generation of iPhones and other iDevices.
I mean, there are other options out there on the market. Like with any product there are alternatives, varying in features and price point.
I got my hands on a pair of Thinksound ts02's and Sony XBA-C10's in order to broaden my musical option horizons and answer my question.
Immediately you can see that Thinksound are an eco-friendly company, with the packaging made solely from 100% recycled materials. Even the earphone casings, which look very striking, are made of renewable wood.
The second noteworthy thing about these audio offerings from Thinksound is the weight, up there with the lightest earphones I've ever slipped into my lugs at 12g.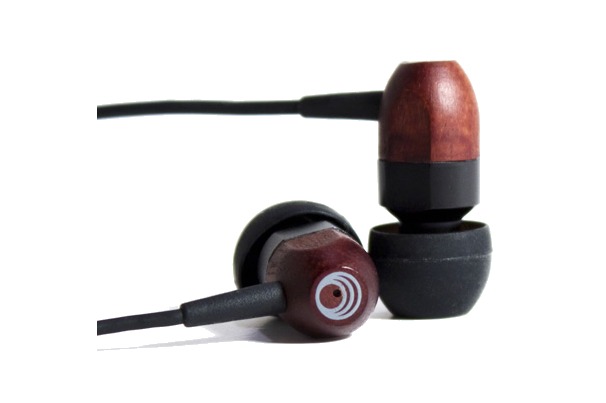 The ts02's earphones also come with a mic, but unlike the EarPods, it doesn't have a volume control. Another noticeable difference is that the mic didn't pick up the sound as well as it should. The ts02's are a world apart from the Apple equivalent costing substantially more at around £75 but bringing a much more wholesome and well-rounded sound to the table.
The Sony product sits in the middle price bracket at around £39 but they come without a mic. They come off as mildly futuristic with a hollow ear loop to hold them securely in place. To look at you'd think they were uncomfortable but that was only the case when worn for extensive periods.
The XBA-C10s blow the EarPods out of the water in terms of noise cancellation and actual in-ear comfort but they did leave me a little disappointed, they look like they deliver more of a punch than they do.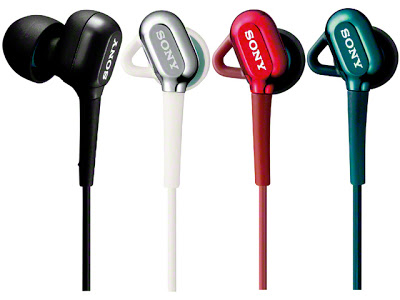 The balanced armature driver tucked away inside the earpiece does however mean they come out on top of the Apple EarPods in terms of overall sound quality. Mainly thanks to the 100dB/mW sensitivity which ensures minimum distortion as you crank up the volume.
The EarPods suit many people down to the ground, those who want adequate and functional performance, with the ts02's matching up best with the environmentally conscious looking for something a little different, and finally, the Sony earphones are ideally built for use in hectic workplaces or the gym.
So back to using Apple as the example for the original question, I was very surprised that (back in September) they redesigned and substantially improved their earphones in the first place and it did restore a little faith. Ultimately though, the improvements were only such that there are still more appropriate options out there catering to specific tastes, many of which merit the increased costs. And you've just been introduced to two examples above.