CES 2013: Lenovo product launches at CES: ThinkPad Helix hybrid device and a Mobile Touch Monitor
Lenovo have been busy, along with the launch of a 27-inch multiuser table PC, the Horizon, the company also had a few more tricks up its sleeve at the CES Unveiled event in Las Vegas.
Lenovo ThinkPad Helix
Weighing less than a kilogram, this ThinkPad Helix is Lenovo's latest offering of a hybrid detachable tablet. Where the ThinkPad Twist, just well, twisted, the Helix is completely removable from its keyboard.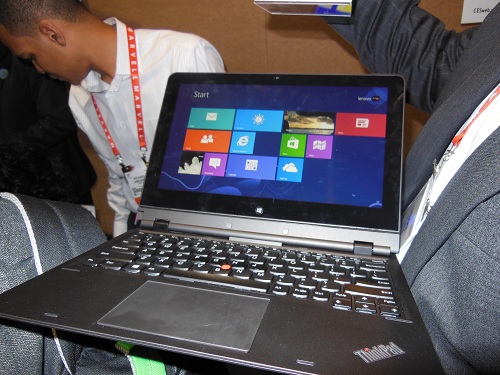 While completely removable, it is also reversable. The tablet can connect to the keyboard dock either in the traditional clam shell way, or appearing face up, so that the product can be used as a slate when the tablet is close onto the dock.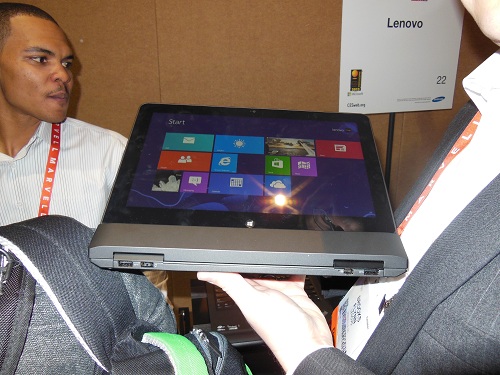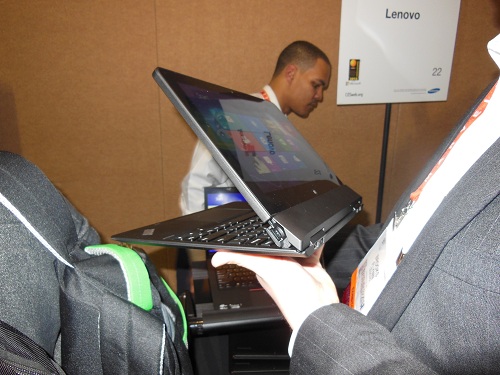 Available with a i3, i5 or i7 intel core processor, and up to 10 hours battery life (six in the tablet and four in the keyboard dock), this could become a great offering to the workplace.
Less than a kilogram as a tablet, and 1.7kg as a full ultrabook device, the hybrid also claims to have Lenovo's best screen at full HD resolution and 11.6-inches.
Lenovo LT1423p Mobile Touch Monitor
Lenovo has launched a mobile touch external monitor which will work with any Windows 8 device. There are two models, a wireless and a non-wireless monitor.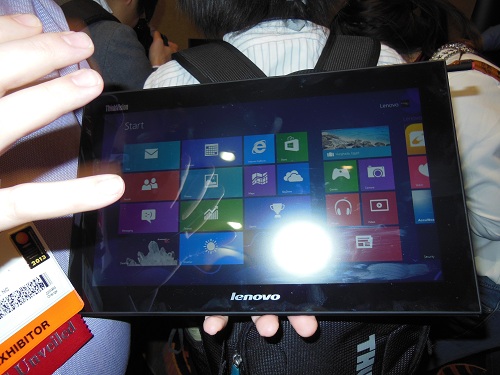 The non-wireless device weighs 1.6kg, whereas the wireless device weighs 2.4 kg and has 4 hours of battery life.
Both monitors feature a 1600 x 900 13.3-inch resolution display, protected with Gorilla Glass.
The monitor mirrors whatever computing device it is connected to, which enables 10 finger touchscreen capabilities to non-touchscreen devices.
The products will cost $449 for the wireless option (available in June) and $349 for the wired (available now), both will come with a snap on case which allow converts into a stand.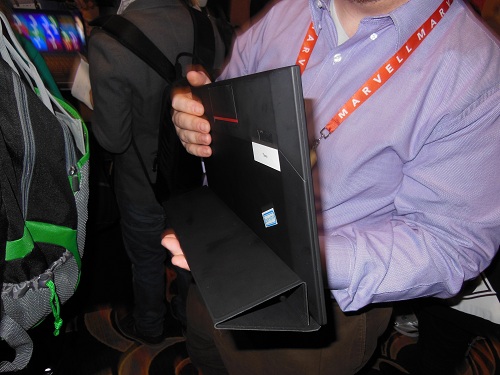 Small updates, big difference
Lenovo has also updated its U and Z series ultrabooks to include touch functionalities, while the Yoga 11S is now running an intel core and full Windows 8, rather than the RT version.
Keep checking Inspect-a-Gadget for hands-on experiences at CES with these devices.