CES 2013 HANDS ON: Samsung Series 7 Chronos
I got my hands on the beautiful premium Chronos laptop today at CES. The SuperBright 15.6-inch full HD touchscreen display almost glistened, it was so crystal clear. I'd taken a quick look at the lower end non-touch screen 1366 x 768 resolution version a few minutes earlier and when looking at the full HD version, even against the back drop of the many dazzling lights at the CES convention, the difference was far superior.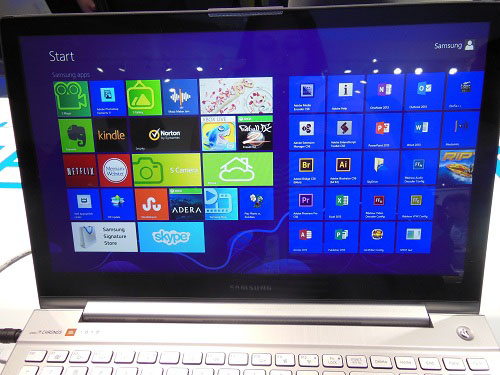 This Chronos had a full aluminium casing and keyboard (the non-touchscreen is only aluminium on the top shell), and it really does have a stunning finish to it – if you like silver.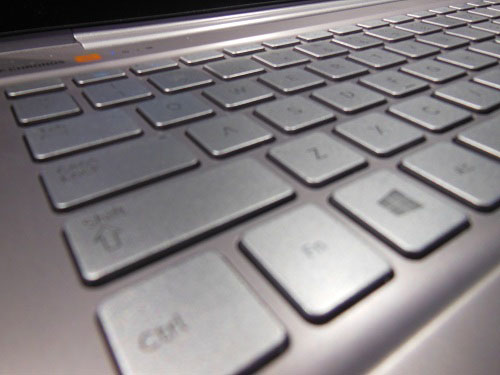 This full Windows 8 laptop comes with a i7 Core CPU, up to 16GB of system memory as well as a 1TB HDD hard disc drive.
It is a large laptop, the keyboard including number keys on the right, which did make the machine quite heavier than its ultrabook competitors at 2.35kg, however it was very thin at 20.9mm. Because it didn't feel like an ultrabook to me, I then felt as though I was missing out on a disc drive.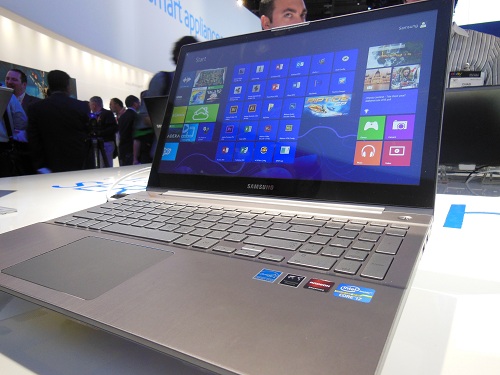 The Chronos also comes in an Ultra version which has the same beautiful screen but at 13.3-inches and is a couple of millimetres thinner, with a smaller hard disk drive at 256GB SSD.
Maybe it's just because my trusty Samsung laptop decided it was too old to carry on and passed away the day before CES, but my love for the Chronos seemed to just grow the more I played around with it. I finally let it go after receiving one too many dirty glances from other techies wanting a hands on experience also.
If Samsung are correct in predicting that BYOD will be the norm by 2014, please let one of these land on my work desk soon.
No pricing at the moment, but the machine feels very expensive and superior – I would expect a lavish price tag to match.