Apple launches the iPad "fun-size" (mini)
The newest device to join the Apple ranks is 7.1mm thick, weighs just over 300g, (around half the weight of a standard 9.7in iPad), yet it only two inches smaller.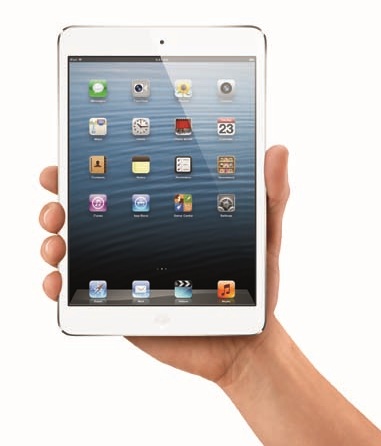 No retina screen to be seen here though, as the mini has a 1024 x 768 pixel display, which is the same as the iPad 2. And before I get any stroppy comments I should point out that the mini does have 31 extra pixels per inch (163 ppi) than the iPad 2 (132 ppi), but doesn't come anywhere near the newer versions of the iPad with 264 ppi.
It also shares the iPad 2's dual core A5 chip and 10 hours battery life, but unlike the iPad 2 however, it requires a nano sim and the lighting adapter for charging, just like
Apple's new iPhone 5.
It does however, also have 4G capabilities, allowing it to
run on EE's 4G network in the UK
. Along with a new-new iPad (4) which was announced last night, which will also be 4G-enabled.
So it does just seem like a shrunken down iPad at first glance, but the thing that baffles me is that it isn't even a shrunken down new iPad. It's a shrunken down version of what we can now call old technology, the iPad 2 plus 4G and a couple of extra pixels. However Phil Schiller said last night that it is an "entirely new design", so I will reserve judgement until I get my hands on one to review.
Price points
You can preorder the device online from Friday 26th October, and it goes on sale from November 2nd. Prices start at £269 for a Wi-Fi only 16GB version, and £369 for 16GB with Wi-Fi and mobile capabilities. The 64GB iPad mini with Wi-Fi and mobile capabilities will set you back £529.
Christmas competition
And at that rather hefty price point, will Apple be able to beat off the Christmas competition?
More than £100 cheaper than the standard iPad mini, will consumers avoid the Apple logo brainwashing and try out some other "mini" tablet brands? With Amazon's existing infrastructure of media products, and success with its Kindle sales, I expect this to be a strong contender this quarter.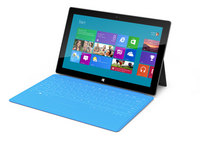 "Fun-size" final thoughts
7.9in touchscreen compared to 9.7in touchscreen, we're only talking two inches smaller. It's like a handbag size magazine, conveniently fits in your bag. But if your favourite magazine wasn't at the newsagent in the smaller size, you would just pick up your normal magazine, surely?
Additionally, the standard iPad at 9.7in is already a good size for productivity and watching video, if you reduce the screen by two inches surely you are just making it more difficult to perform tasks? Perhaps Apple should have invested their time, money and efforts in making the 9.7in feather-light and more innovative?
Apple used to be the leaders in technology, but here it is having to play catch up and follow in the footsteps of Google and Amazon for fear of missing out on a mini market opportunity.