Apple iPhone iOS4 - The best OS out there?
Apple iPhone iOS4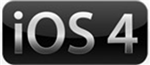 As far as operating systems go, Apple's is probably the most simple and straight forward. You have a grid of apps that do various things. And that's it, simple.
You have amazing functionality and simplicity. The ability to do pretty much anything that you would like to on a PC/Mac in such a simple way has drgged us into a new age of mobile computing.
Most people wouldn't have dreamed of being able to check email on your phone and doing things that sounded complex, like remotely accessing your computer using your phone and WiFi, insanely easy.
My only concern is that the iPhone puts too much reliability on doing everything for you. This simple system means when things go wrong, then we're stumped! But there's always an app.
Apps can do things like email, web browsing, picture editing, fart noises, games etc. in fact the App market is the most comprehensive and has by far the best quality.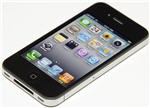 It's the apps that make the phone. The actual user interface (UI) is good but not great. There are simple things like the ability to change your ringtone that you can't do but with apps as good as these, sometimes it doesn't matter.
Yes you can't change your ringtone but you get something that's not available on any other mobile OS, despite Palm's best efforts, iTunes. This is a deal breaker, as most people already use iTunes and have iPods.
iTunes on the iPhone is a great music player. Let's not kid ourselves by even comparing the music players on Android, WebOS and Windows Phone 7, iPods are by far the best / most popular MP3 players around and the iPhone uses the same functionality being simple and stylish.
The iPhone is famous for the fact that you can just take it out of the box, set up iTunes, email and install apps without reading the manual. It's popularity is tied to the style of the phone, simplicity and ability.
The iPhone does lack personalisation in that you just have a grid of apps, but some may argue that adding apps is personalisation. I, however, don't think that's the case.
On Android you have live widgets that sit on your homescreen linked to the internet continuously updating. For example the Facebook widget shows live updates from your friends. This is multitasking at it's best.
The multitasking that was added to iOS4 is a bit disappointing. You can only run seven app services in the background and it's a case of looking at one-at-a-time. You access the list by double tapping the home button.
Apple claims they put restrictions in place to help battery life and memory but I'd prefer to manage my phone myself.
Multitasking isn't terrible on iOS4 but it could definately be better and feels like an after-thought unlike WebOS and Android.
Would this put you off the OS? For some, yes. But for most it will bother them up until the point when they find a 'killer app' that makes it irrelevant.
The app library allows you to do pretty much anything you can think of on a smartphone. Apps are king at the moment and while Apple leads in this field, they can still claim to have probably the best operating system around.
See also:
Full article: Android, iPhone, Palm & Windows Mobile 7 Compared – The Ultimate Mobile OS Video Comparison
Google Android – The best mobile OS?
Palm WebOS – Rising from the ashes
Windows Phone 7 – The new mobile OS contender
Other articles:
| | |
| --- | --- |
| Positives | Negatives |
| Apps | Personalisation / multitasking |
| Easy to use | No flash support |
| Top quality games | |
| iTunes | |
Voting in the video and the poll below will still count to the overall result.
<!–
<!–