Android, iPhone, Palm & Windows Mobile 7 Compared - The Ultimate Mobile OS Video Comparison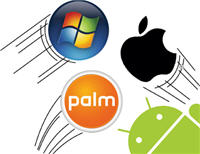 Android, iPhone, Palm & Windows Mobile 7 Compared – Which is the best Mobile OS?
A few years ago, mobile phones differed massively. You chose a phone for it's size, functionality, camera and user interface.
Then, on the 7th of January 2007, the iPhone was released and as Apple have told us repeatedly, it changed everything.
Touchscreen devices became the norm and therefore changed the user interface. The introduction of Apps meant that you could do more than ever before, making the phone closer to a small computer than a phone therefore the name 'smartphone' was introduced.
We've got to the point now that smartphones have started to settle a bit. Functionality is pretty similar between devices and, despite the consumer getting more choice; the actual hardware doesn't differ massively other than whether it has a QWERTY keyboard, screen size and how many megapixels the camera is.
The real decision is made when you decide which OS you want. We now have four contenders to the throne since Windows Phone 7 was released.
This article hopes to go through what the positives and negatives of each OS is in plain English without any jargon.
The video below is the first part of this analysis. Watch the video, listen to the cases made and vote on your favourite. The results are below.
Voting in the video and the poll below will still count to the overall result.
<!–
<!–
Which is the best mobile OS?Market Research</span
On this page:
---
Apple iPhone iOS4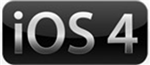 As far as operating systems go, Apple's is probably the most simple and straight forward. You have a grid of apps that do various things. And that's it, simple.
You have amazing functionality and simplicity. The ability to do pretty much anything that you would like to on a PC/Mac in such a simple way has drgged us into a new age of mobile computing.
Most people wouldn't have dreamed of being able to check email on your phone and doing things that sounded complex, like remotely accessing your computer using your phone and WiFi, insanely easy.
My only concern is that the iPhone puts too much reliability on doing everything for you. This simple system means when things go wrong, then we're stumped! But there's always an app.
Apps can do things like email, web browsing, picture editing, fart noises, games etc. in fact the App market is the most comprehensive and has by far the best quality.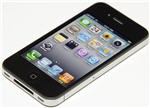 It's the apps that make the phone. The actual user interface (UI) is good but not great. There are simple things like the ability to change your ringtone that you can't do but with apps as good as these, sometimes it doesn't matter.
Yes you can't change your ringtone but you get something that's not available on any other mobile OS, despite Palm's best efforts, iTunes. This is a deal breaker, as most people already use iTunes and have iPods.
iTunes on the iPhone is a great music player. Let's not kid ourselves by even comparing the music players on Android, WebOS and Windows Phone 7, iPods are by far the best / most popular MP3 players around and the iPhone uses the same functionality being simple and stylish.
The iPhone is famous for the fact that you can just take it out of the box, set up iTunes, email and install apps without reading the manual. It's popularity is tied to the style of the phone, simplicity and ability.
The iPhone does lack personalisation in that you just have a grid of apps, but some may argue that adding apps is personalisation. I, however, don't think that's the case.
On Android you have live widgets that sit on your homescreen linked to the internet continuously updating. For example the Facebook widget shows live updates from your friends. This is multitasking at it's best.
The multitasking that was added to iOS4 is a bit disappointing. You can only run seven app services in the background and it's a case of looking at one-at-a-time. You access the list by double tapping the home button.
Apple claims they put restrictions in place to help battery life and memory but I'd prefer to manage my phone myself.
Multitasking isn't terrible on iOS4 but it could definately be better and feels like an after-thought unlike WebOS and Android.
Would this put you off the OS? For some, yes. But for most it will bother them up until the point when they find a 'killer app' that makes it irrelevant.
The app library allows you to do pretty much anything you can think of on a smartphone. Apps are king at the moment and while Apple leads in this field, they can still claim to have probably the best operating system around.
See also:
| | |
| --- | --- |
| Positives | Negatives |
| Apps | Personalisation / multitasking |
| Easy to use | No flash support |
| Top quality games | |
| iTunes | |
---
Google Android

Google is trying to take over the world.
It seemed strange that a search engine would want to create a mobile operating system, especially an open source one that will work on numerous devices, but Google has shown that it's groundbreaking and daring all in one huge juggernaut.
So, how does Android set itself apart? Well, the app market is slowly catching up with Apple but it's the fact that Android doesn't work on the 'open an app /close an app' system of the iPhone.
You can open an app and have it running in the background or even place it on the homepage as a widget that continuously updates. This means that you can have Twitter, email, eBay, Live football scores and maps all running at the same time.
It is the multitasking and personalisation that truly makes Android different to iOS4. You can easily change your background, something new to iOS4, use songs as ringtones to different people and groups.
Personalisation doesn't end there though, integration of apps into the OS also plays its part due to the open source nature of Android.
For example, if you install the Facebook app, then you can link people's profile to your contacts list. Photos will have the added option of posting on Facebook, same with videos and all this without opening the app.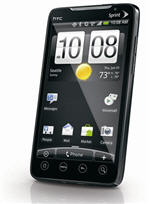 There's also the fact that being a Google OS means you get Google products first and they work best. Gmail, Google Maps, Calendar etc. all work best on Android and it really shows. The apps are integrated into almost everything you do.
A new addition to 2.2 is the voice to text service that allows you to recite texts and emails turning it into text. This has been done before, but nowhere near as good as this.
You don't need to train your voice and it's extremely accurate. But as I said before the integration doesn't stop there.
You can use the service on Google Maps, Google Search and a whole host of other apps.
The 2.2 Froyo update also includes USB tethering, WiFi hotspot functionality and Adobe Flash 10.1 support.
Android is personalisation and integration. Something other operating systems fall behind on.
The Android operating system is the most flexible at the moment and it's market share is growing especially due to the huge choice of mobile phones that it is available on.
Currently, Android is on HTC, Samsung, Sony Ericsson, LG, Dell and Acer handsets as well as Android tablets.
| | |
| --- | --- |
| Positives | Negatives |
| Personalisation / multitasking | Quality of games |
| Integration of apps | App library not as strong as iPhone |
| Great choice of phones | |
| Google apps are best on Android | |
---
Palm WebOS

The sad thing is, Palm's WebOS could have quite easily surpass both Android and iPhone had it not been for poor marketing.
WebOS is by far the best multitasking operating system there is. The thought put in by Palm to develop WebOS means that it's easier to use than any other.
The main strength is the fact that after opening an application, you hit the home button and then you have the apps appear as 'cards'. You can look through the apps and pick the one you want to use while the others stay running in the background.
In order to close an app, you simply flick the 'card' off the screen. It's that simple. The other thing is you can have around 8 apps running at a time before you start to feel serious lag and encounter problems. Something the iPhone wishes it could do.
The quality of the apps is up there with Apple, although the choice is still limited. Nevertheless the apps that are available are of such quality that when you get a good one, you're not going to need to try many.
WebOS also has the ability to integrate information from different sources such as Gmail, Yahoo!, Facebook, LinkedIn, and Microsoft Outlook (via Exchange ActiveSync). The calendar is also clever and integrates calendars from multiple sources.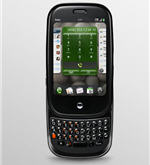 Compared to the other operating systems, WebOS is the one that I feel is easiest to use as well as being the most fun. I don't mean fun in a games or widget way, I mean fun in that the way you interact with the OS, such as flicking apps off the screen, is a joy and not a chore.
Sadly WebOS fails due to the fact that the company, Palm, failed in its marketing and couldn't keep up with the big boys.
This meant Palm struggled and was eventually bought by HP. this uncertainty hindered Palm's progress and now HP look like they will use WebOS for devices other than phones.
This also meant that the choice of phone was limited. The Palm Pre and Palm Pre Plus were probably the best Palm phones with the Palm Pixi and the Palm Pixi Plus the only other alternatives.
The Palm Pre and the plus version are very good but, a difficult QWERTY keyboard as well as some problems with the build quality of the hinge keyboard slips out with.
WebOS is by no means far behind iPhone and Android, at the moment anyway. In a year or so we'll know exactly what HP has install for this fantastic OS.
See also:
| | |
| --- | --- |
| Positives | Negatives |
| Quality of apps | Choice of apps |
| Multitasking | Palm's plight |
| Integration of apps | Choice of phones |
| | |
---
Windows Phone 7

Let's start with the fact that Microsoft have failed incredibly in the mobile phone market. Windows devices were poor and far behind their rivals Android and iPhone.
Windows Mobile 6.5 was a little better and enjoyed a very brief period of praise before getting pulverised once again due to Android 2.2 and iPhone iOS4.
So what has changed?? Absolutely everything. Don't make the mistake of thinking Windows Phone 7 is an update of Windows Mobile 6.5. It's a completely new operating system.
Windows Phone 7 home screen, called the Start screen, is made up of 'Tiles'. Tiles can be linked to anything including apps, features, functions and things like individual items (such as contacts, web pages, applications or media items).
Tiles can be added, rearranged or removed. The Tiles are dynamic and update in real time – for example, the tile for an email account would display the number of unread messages or a Tile could display Facebook updates.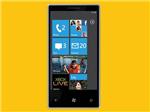 Similar to Android, Windows Phone 7 has features with 'Hubs'. Hubs combine content on the phone with online content, so if you have pictures on Facebook then your photo album will show pictures from both. Same goes for contacts, music and video (using the Zune store), Games (which integrates with Xbox LIVE), Windows Phone Marketplace, and Microsoft Office.
Microsoft thought long and hard when they developed Windows Phone 7. They needed something truly unique to bring them up against iPhone and Android.
They came up with Xbox LIVE.
Xbox Live on Windows Phone 7 will bring Console-like gaming experience to phones by displaying the user's avatar in 3D, the same way it appears on the Xbox 360.
The user will be able to interact with the avatar, view gamerscore and leaderboards, message Xbox LIVE friends, and Spotlight. Multiplayer (turn-based) gaming with live multiplayer will be released after launch.
Microsoft has unveiled more than 50 premium Windows Phone 7 Games titles that will make use of Xbox LIVE on mobile.
They have also specified that Xbox LIVE on Windows Phone 7 will not have real-time multiplayer games at launch, instead opting for turn based gaming, but is currently working on real-time multiplayer integration between Windows Phone 7 and Xbox 360 games.
These include the ability to be signed in simultaneously on the console and phone, send and receive messages between Console and Phone, unique gamer points only available by purchasing the gaming title on the phone, etc.
It's these clever additions that make Windows Phone 7 a real contender.
See also:
| | |
| --- | --- |
| Positives | Negatives |
| Xbox LIVE | New to market |
| Live home screen | Microsoft's track record with phones |
| Synchronisation to Windows | A lack of apps |
| Choice of phones | |
---
>> Conclusion: Semi-finals <<

I think WebOS is great but it can't be hailed as one of the best due to Palm's current limitations. Next year we'll start to see the strength of the devices that HP will offer and whether WebOS will be able to compete with the big boys.
Windows Phone 7 looks excellent and is a breath of fresh air, especially when you consider the Xbox LIVE link up, BUT it's too early. The app library is still developing, even though I'm sure it'll take off pretty quickly especially as developing apps for the platform sounds easier than Android.
For those reasons I'd have to put Windows Phone 7 in third place, but watch this space.
---
>> Conclusion: The Final <<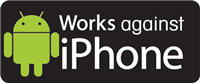 Normally I would say it's unfair to say that one operating system is the overall winner because different people will enjoy different operating systems.
But, forget about that. That's the 'world peace' answer you didn't want.
So it's between Google and Apple, Android versus iPhone, Good versus Evil and so on.
On the one hand you have an operating system that wants to be your friend, it changes to reflect your personality and on the other you have a dictatorship. Apple tells you what is good and what you want, the problem is people follow.
Android is flexible, it integrates apps with the OS and is can be completely personalised.
iPhone is easy to use, very cool and has the best apps.
If we were talking about operating systems and excluded apps, let's say you couldn't download any for some reason, then the winner is obvious. Android is a complete OS that just keeps getting better.
The problem is, apps are part of the operating system. You don't install Windows on your PC and leave it at that, you install Office, Explorer, Firefox, Photoshop etc.
It's the apps that make iPhone users gush with excitement and that is the reason I'll have to go with iPhone.
It kills me to type this because I'm a huge Android fan and for me it's the best choice. However, taking my heart out of the equation and looking at what the masses have gone for and the passion they have for the product, I'm going to bite my lip.

Comments and general rants at me are welcome below!