Add a Peel to your iPod, and turn it into a phone...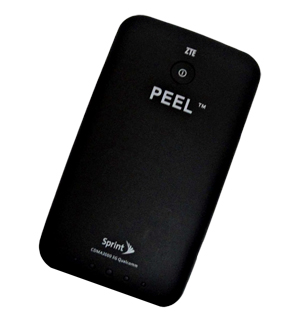 Got an iPod Touch but still afflicted with iPhone envy? A solution of sorts could be on its way to the UK. The ZTE Peel is an accessory that adds 3G powered broadband access to iPod Touch, for as little as $79.99. With a direct dollar to pound translation, that's about £50.
Made in China, it's recently been announced that the ZTE Peel is set to debut in the USA on the Verizon network before the
end of November
.
The device itself looks intriguing. A kind of technologically augmented case, the iPod Touch fits snugly into the Peel. All the gadgetry is packed into the back of the sleeve, making your iPod Touch a bit fatter, but still a comfortable size for a phone.
Add a VoIP app like
Skype
and you'll be ready to make calls on your Touch. Nice. One problem though. There's no accomodation for the iPod Touch 4 camera – so the Peel is only really any good when combined with versions 2 or 3 of the Apple device.
This isn't the first accessory to add 3G capabilities to the iPod. There have been
several such devices
spotted in China. But ZTE have a better track record over here. They're the makers of some well reviewed mobile broadband modems – so have proven expertise in phone network devices that are off the beaten track. Most importantly, they have connections in place with UK networks – most notably Three Mobile. We are officially holding our breath.