A Decade of Gadgets 1: Music deconstruction
At the beginning of the decade, music players were rare and portable CD players or cassette players were still the big sellers. It was the appearance of the Apple iPod that changed this and now MP3 players have wiped out tape cassettes and mobile CD players.
The personal music player was
invented in 1979
but it was too far ahead of its time and the technology available. The first marketed MP3 player was Korea's MPMan F10 from Saehan Information Systems in 1998, followed closely by the Diamond Rio. Both had 32MB of memory but Diamond had a link with MP3.com for music downloads.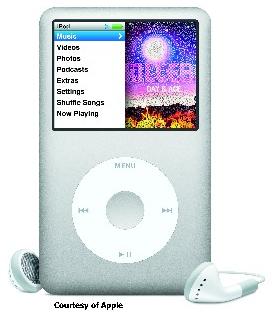 Various format MP3 players followed but it was in 2001 with the launch of Apple's iPod that personal players started to take off. Closely tied to Apple's iTunes music website, the market really opened a year later with the appearance of iPods that were compatible with Windows PCs.
The success of the iPod is basically due to its innovative design and its use of high capacity 1.8in diskdrives. This gave unheard of capacity against an opposition based on solid state memory. This caught the public imagination and iPod has almost become the generic name for MP3 players with Apple holding 70% of the market.
The standard disk drive has also helped Apple to support video playback on some of the more recent iPod models.
Although the use of iTunes links through to Apple's online store, music can be loaded from any source and transferred to the iPod. This ease of use has popularised the idea of music downloads and the decade has changed our view of music from a singles/album regime to a track by track perspective. I used to hate buying a CD album and then finding a track I hated in the middle of one side. Now that is no longer a problem but this deconstruction has changed the look of the music industry.