5 of the worst smartphone collaborations
Following on from my 5 of the best smartphone collaborations entry last week its only fair to revisit this topic in order to bring you 5 of the worst.
Before I start, I implore anyone who owns any of these phones below to leave a comment because I would love to hear why you bought that phone and what it is actually like to use on a daily basis.
Just to be clear, I'll be doing this list in reverse order so it will go from bad to progressively worse. Onward and downward we go.
First up is the Jaguar Android, now I'm unsure as to whether this is Jaguar as in the car manufacturer or another pretender so for now we will just run with it.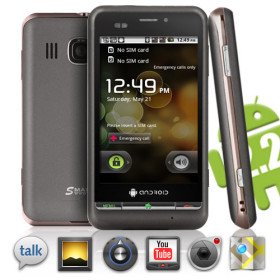 What you have here is, put simply, a grey brick. 'But it has Android 2.2 and dual SIM capabilities', I don't care it just assaulted my eyeballs.
The GPS navigation and Microsoft Advanced Technology for MS office software support suggest it isn't a slapdash job but I still haven't gotten over how awful it looks.
I have found no evidence to suggest that Jaguar (the car manufacturer) have been directly involved in the design/creation of this smartphone, other than the name, but at the same time I found no evidence to suggest they haven't been involved, so it makes the list.
Second in line is the Disney Android smartphone, for the big kid in us all. If Disney haven't already used that tagline, they should.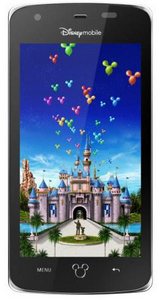 The DM010SH (catchy) handset is the higher end model of the two that have been released. It has a 4″ 3D capable screen, 8MP camera and a 1GHz processor.
The handsets, which run Android 2.3, have replaced the normal 'home' button with the mouse ear silhouette and are available in all the colours a princess could desire. White, pink and black.
Amazingly, this is not one of the worst Android handsets available but, at the same time, I don't think the market was screaming out for Micky Mouse to release a line of phones.
Next is the Samsung Hugo Boss.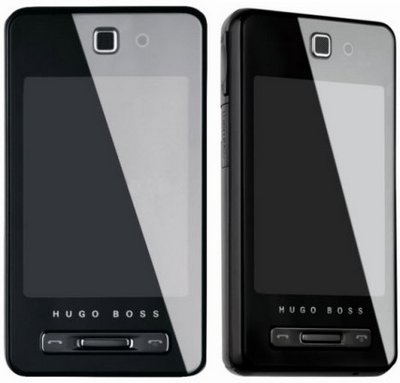 Look familiar? That's because it's the Samsung Tocco with Hugo Boss written under the screen.
There's a 2.8″ screen, 5MP camera and…. hmm there appears to be nothing else noteworthy to add.
What have Hugo Boss contributed apart from their name? Well, much like the Acer Liquid E Ferrari in the 5 best list, they've thrown in a self styled Bluetooth headset. No doubt it would match with a range of handbags or something like that.
Another 'designer' phone now. The LG Prada.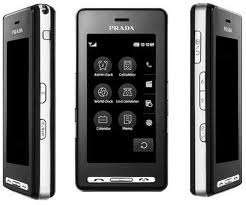 Released in 2007, the LG Prada wasn't really cutting edge back then. A poor grainy 2MP camera with LED flash was as good as it got. That's with me even taking into account the huge range of polyphonic ringtones!
Apart from the shiny and sleek styling the only thing Prada related about the LG was the fact that Prada didn't want LG ruining it by sticking their non-designer logo all over it.
The time has now come to reveal the worst smartphone collaboration. It may not strictly be a collaboration, or a smartphone (see how I tried to sneak that past you), but it is none-the-less awful.
This is Alcatel's shameful attempt to cash in on the Royal Wedding. At £15 a pop, you do get a 1.4″ colour screen, calculator app and flashlight.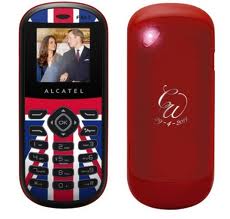 What makes it Royal, I hear you ask? Well, you'll be delighted to hear the front is decorated with the Union Jack, whereas the back includes the C & W initials as well as the wedding date.
The cashing in doesn't stop there though, Alcatel want to give you your moneys worth. This special edition One Touch 208 comes loaded with a wallpaper of Prince William and Kate Middleton while the ringtone plays Mendelssohn's Wedding March. Classy.
I can't see huge corporations relenting anytime soon and I think they will continue to view smartphones as just another cashcow for the foreseeable future.
Least it gives me something to whine about though.