5 of the world's most expensive mobile phones (part two)
This entry follows on from last week's part one, where the phones ranged from £827,060 to £51,500, and offers up another five phones for you to dream about owning.
That said, most of these handsets are ridiculously impractical or just down right ugly.
Getting straight into it, number 6 on the list is the Ulysse Nardin's device, The Chairman, costing the princely sum £31,491.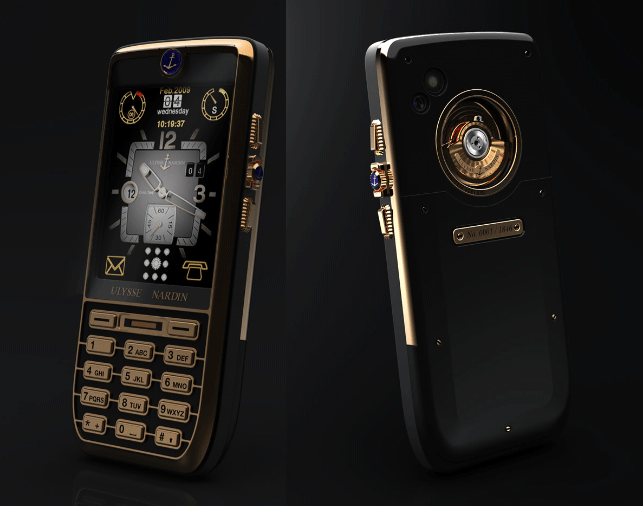 Image from moderncelebs.blogspot.com
The Chairman is the world's most expensive Android smartphone, a good pub fact for you there. Ulysee Nardin are well known for their luxury watches and despite The Chairman having both a touchscreen and numerical pad, they've found room to make it clear they primarly deal in watches. The volume controls are taken from the side of a watch and the crown inbetween them, along with a kinetic rotator on the rear, can be wound to power the device.
The seventh entry is the most retro, in my opinion. Many of you may already be familiar with the Motorola V220 but this is a special edition that will leave you £28,000 worse off.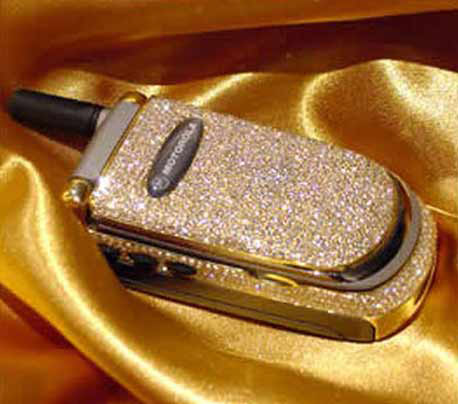 Image from xarj.net
So, what exactly is "special" about this device? Well, other than a truckload of diamonds not much. To me, it seems Austrian designer Peter Aloisson's process of studding it with 1,200 diamonds and adding a keyboard inlaid with 18 carat gold was a giant waste of time.
Now we drop down to four figure sums with the recently announced Tag Heuer Racer. This smartphone is not to be sniffed at and will make a £2326 shaped hole in your bank account.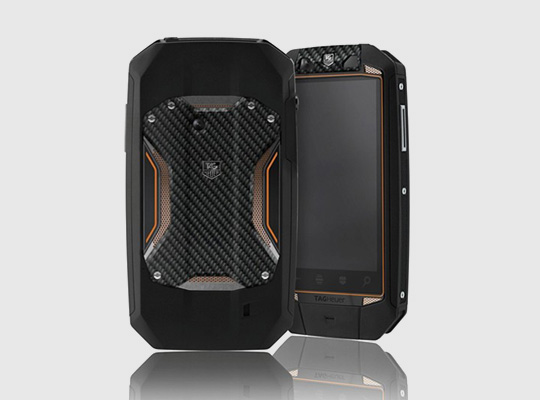 Image from highsnobiety.com
As it has only just been announced, exact details on the specifiation are hard to come by but it will ship with Android 4.0 and a "high speed processor". The casing is rubber that has been strengthened by titanium and carbon fibre bridges. Sounds fancy.
The penultimate device, the Nokia 8800 Gold Edition, costs £1,459 and seems to be nothing more than a run of the mill Nokia made of 24 carat gold.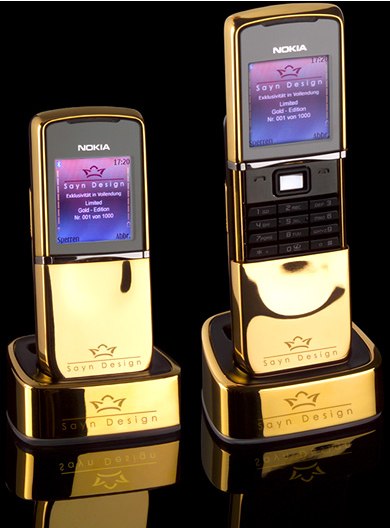 Image from itechnews.net
The usual a 0.5 Mega pixel camera, video recording, 64 MB of internal memory, and 180 minutes of talktime are still there, with the main difference being the special edition box and charging dock. A phone of choice for Championship footballers rather than Premiership ones I think.
Finally, we come to number ten. A phone I've written about before, the BlackBerry Porsche Design P'9981. Before last week, when I started research for these two entries, I thought the price of £1275 for this handset was horrendous, now it seems reasonable.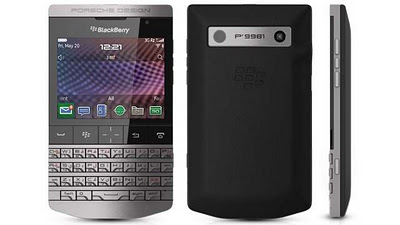 The P'9981 is equipped with an 2.8 inch touch screen as well as a QWERTY keypad, 8 GB of storage, 768MB of RAM and a 1.2GHz processor. Reason for the price? Well it could be the leather backing and the steel chassis because it certainly isn't the BB OS 7. Thinking about it, it is more than likely the fact that it has the name Porsche stamped all over it. Sad but true.
From the ten, if I could have my pick of any, I'd go for the Gresso Luxor Las Vegas Jackpot from part one. Then, if I got bored of that, I'd sell it on and by myself a Ulysse Nardin's Chairman, purely to see how effective the kinetic rotary dial on the back was.
How about you?