University as a springboard to catapult your career
Richard Turkel is technology blogger who writes about business technology solutions. Learn about the latest in the IT industry on the BMC staff blog.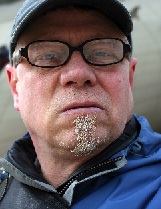 University can be frustrating, and not just from an "I work all the time" standpoint. The immense change that will come to the technology field during the three or four years you're in university can seem daunting. It's nobody's fault; in fact, we asked for it. We worked hard to bring technology and the technology field to the point it's at, and to make sure it continually improves.
But that doesn't change the fact that it adds an extra layer of complexity to your education. While university can teach you the basics of the field, you're left on your own to stay up-to-date with current improvements. So how do you do this without going crazy?
The most important thing you can do is to make sure you have the right mindset going in. Understand that university doesn't teach you everything you need to know about the IT field; it just gives you a foundation from which to work. Think of university as a springboard. Now, beyond that, what kind of concrete strategies can you implement?
Find an area of focus
What is the thing that you care most about? Maybe it's networking or database management. Tie everything you learn back to this area of focus. One day, when you work with a company, you'll have to find ways that your focus area intersects with other areas both inside and outside the IT industry. Practicing that now will prepare you for the future.
For example, if your area of focus is database management but you're learning about cloud computing in class: How is cloud computing affecting and changing the database management arena? Do some of your own research to find out how these relate and interact in the marketplace.
Locate practical uses in the marketplace
I touched on this a little bit in the last paragraph, but I suggest you look into the marketplace for most things you learn about and not just your focus area. For example, let's say you're studying service catalogs. Find a company or two that does the service catalog well. Two examples are BMC's IT service catalog and PMG's guide on business vs. technical service catalogs article.
Notice that each of these resources talk about real-world uses for the catalog. Additionally, there's a real company and real people behind the resource, so if you have questions you can probably email or call somebody to learn more.
Read and follow thought leaders
It's never too early to start listening to conversations in the marketplace. This doesn't mean you need to spend hours each week reading numerous blogs. Instead, find a couple writers who you enjoy the most and read everything they write. I personally like to read Jerry Bishop over at the Higher Ed CIO. Bryan Glick's Editor's blog here on Computer Weekly is also a great read. Use these as starting places and find out who you enjoy reading.
Final thoughts
University is a great time in your life. You get to learn a lot and be shaped in the process. But don't let your education end with university. Take time to implement these strategies so that when you enter the working world you're not behind, but instead ahead, of the curve.