This is a guest blog by Jane Richardson, director of Oracle Academy EMEA.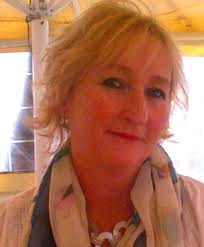 The disconnect between the skills employers expect from graduate hires and the IT education that students receive at school has reached a critical level. A recent report from McKinsey underscores the gravity of the situation, revealing that more than a quarter of European Employers are struggling to find candidates with the skills required to make an impact in the modern workforce.
So what is causing this disconnect? Part of the problem lies with the ICT curriculum that the UK currently has in place. Often this fail to keep pace with the latest technological innovations and the evolving skill-set today's 'digitally native' youth. So while some youngsters may spend their time at home writing complex lines of code on Java, at school only the basics (such as word processing and office tools) are being taught. Naturally, this leaves students uninspired and with little desire to explore the subject beyond the classroom.
Another issue is that not enough emphasis is placed on showing students how varied and lucrative a career in IT can be. There is a perception that with a qualification in ICT young people will exclusively finds jobs at an IT company or doing rather unglamorous back-office or support work – often in a male-dominated working environment.
Teachers, governments and businesses must work to disprove this perception. With the right computer science skills young people can find work in any industry, in any sector and in any position. All businesses today, and in the future, will rely to some extent on IT – for most technology is at the core of whatever they do – whether they operate in retail, manufacturing, financial services, the arts, or virtually any other discipline.
In large part, reform will come down to changing the way computing skills are taught in schools. In the UK, the government is actively looking to update the existing ICT curriculum to be fit for the modern age. Once we move away from teaching children how to use basic desktop applications and hardware and towards more involved concepts such as programming or networking, we will be on the right track.
For its part, the government and British Computing Society have unveiled an encouraging new plan to help combat the IT skills shortage. 400 "master" computer science teachers are currently being recruited to help reshape how computer science is taught in UK schools. The individuals will in turn train teachers in other schools and provide them with resources to teach more relevant computer science topics. This initiative could not be timelier, and represents a hugely positive step towards improving young peoples' IT literacy.
With businesses today putting IT at the heart of their operations to make the most of trends such as big data and the Internet of Things, a workforce with strong computer skills has never been more valuable. Arming the next generation of workers with real-world IT skills is essential, and will better prepare them to find employment and contribute in their new roles as they navigate an increasingly IT-centric world.