The not so obvious IT job: Finding the right IT career (highlighting various jobs available in IT)
This is a guest blog from Val Atsu a director at Joseph Media.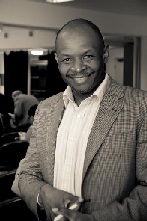 IT is a colossal industry that affects almost every aspect of modern life.
With salaries 1 and employment 2 on the rise, IT remains a great industry to enter. However, despite its pervasive nature, many still view it as impenetrable. This is of course not true, IT possesses a massive range of jobs; you don't have to be an omniscient computer programmer to make a career for yourself.
Social Media Manager/Architect
As social media becomes more and more prominent in the modern world, it is little wonder that businesses are now beginning to reap its benefits. To this end companies are requiring specialised 'Social media architects/managers'. They are seeking confident, skilled communicators with good negotiation skills to manage and creatively enhance their presence in this sector.
Despite social business still being in its infancy, social media titles are already being redefined. As the divide between management and architecture increases, companies are beginning to also seek out those with a more technologically focused skill-set, capable of implementing social infrastructure for larger companies. This is not to say that 'social media managers' are not equally sought after. Both roles are necessary and as social media becomes further ingrained in world-culture, it is sure to be a sector of IT which continues to expand.
Technical Author
Also known as information designers, technical writers and technical communicators.
Technical authors explain technical information in a way that is easy to understand. This primarily involves interpreting technology (applications, programs, software etc.), and designing or creating relevant documentation. The documentation may be in a variety of different media, providing software demos and interactive tutorials in video, graphic or PowerPoint format.
There is a large focus on research and liaising with subject matter experts, sales and marketing specialist. Collaboration with developers and the ability to work alongside translators, printers and service providers is also important.
Employers are looking for quick-learners with great research, organisation and presentation skills.
IT Security Manager
In this digital age, businesses that neglect to protect against cyber attacks leave themselves immensely vulnerable. Last year over a fifth of UK firms were hit by DDoS attacks3, intangible and crippling strikes that can cause thousands of pounds worth of damage.
Part of an IT security manager's job is to make sure this doesn't happen. From securing Wi-Fi networks to handling back-up storage and instigating policies for lost equipment; businesses worldwide are in need of a position dedicated to keeping sensitive data private. Security managers must understand that fraudsters will try to exploit minute weaknesses that no one considers.
Recent publicized incidents of lost laptops 4 as well as other devices containing confidential information demonstrate the need for this job. Employers are looking for people with a wealth of IT security experience, favouring those with military experience or a four-year degree.
Sound engineer/producer
Sound is an aspect of the IT industry often overlooked. Despite this, the use of sound in any professional endeavour must adhere to ever-increasing industry standards. To this end, TV, radio, film, games, the web and multimedia projects are all increasingly requiring skilled sound designers to enhance their products.
Having experience in this area provides you with a range of opportunities to employ these skills. 'Anywhere that sound is used,' writes Brunel University lecturer, Alan Mannion, 'leaves opportunity for Digital Media experts to add sonic dimensions which stimulate "human emotional engagement" and elevate the user experience beyond a visual one.'
Possessing even a basic skill with sound production could prove immensely rewarding for those in creative technology and multimedia businesses.
1. http://www.zdnet.com/it-salaries-will-improve-in-2013-says-report-7000009578/
2. http://www.bls.gov/opub/btn/volume-2/careers-in-growing-field-of-information-technology-services.htm
3. https://www.computerweekly.com/news/2240188089/More-than-one-fifth-of-UK-firms-hit-by-DDoS-attacks-in-2012
4. http://www.guardian.co.uk/politics/2008/jun/12/defence.terrorism