The Year of Code: Steps to teaching children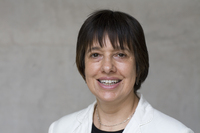 This is guest blog from Sue Milton, a member of the ISACA UK Security Advisory Group who shares her views about the government's Year of Code campaign which aims to encourage young people to become excited about technology, coding and the new computing curriculum.
Getting excited about IT is not an option for children as it is part and parcel of their life. Getting excited about understanding how to contribute to it wisely and use it well is what needs to be encouraged.
It is clear that the default, ever since the internet began, of people knowing what they were doing and would use it ethically, has meant an open and free environmental by default. Unfortunately, human beings, being who we are, will interpret the use of these freedoms differently, form outright financial abuse through to social abuse, with a mix of good along the way.
First step is to teach children the difference between end user computing and coding.
· Using an app is end user
· Making the app is coding
· Sometimes the division is blurred, e.g. Excel and the macro functionality within that.
So, in the coding space, we should be teaching them:
· The science behind computing
· How to code and the fun of getting the right result and the perils of 'garbage in garbage out' when we get the code wrong
· The principles of sound data management and data security
· Good housekeeping in terms of change management
· An understanding of how others perceive and use what we code.
In the science space:
· The basics of how maths and physics come together with the art and innovation of code to make computers fun (as in games), business partners (as in how they help companies be more efficient) and a family friend (social media, online shopping).
But within the above, we must teach them the ethical aspects:
· Rights and responsibilities of an open society in the world of computing, especially the internet
· Good and bad behaviour and the positive and negative consequences
· Introduce them to standards, quality, security and keeping safe.
Like all teaching and learning, I believe we need a mixture of both formal and informal. Formal teaching will cover the building blocks in logical way and also link them to other formal building blocks, e.g. maths and physics.
The informal approach can come from how computers are used within the home environment, and also from other formal subjects taught in school, where the computer is an aid to teaching.
Sue Milton has been in the governance and IT industry for 30 years. She has two main objectives when working with organisations. The first is to improve and embed sound governance and resilience within organisations both at the board level and in operational areas. The second is to incorporate strong IT policies and processes to reduce the potential for negative outcomes.
Sue lectures and advises on governance-related subjects to promote corporate understanding of how good governance and sound risk management enhance organisations' reputation and bottom line.Sue is currently the president of the ISACA London Chapter.