This is a guest blog by Jane Richardson, Director of the Oracle Academy in EMEA
The UK job market, and in fact the job market across all of EMEA, is in trouble. Despite a growing need by businesses across virtually all industries for IT-savvy employees, the skills young people are learning in school simply do not correspond to their needs. According a report released by the Prince's Trust, two-thirds of companies fear a lack of skilled workers could jeopardize Britain's economic recovery[1].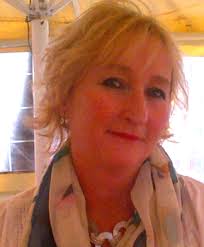 This reality is particularly concerning when it comes to IT and computing. A growing number of businesses are beginning to appreciate the benefits of high-value technologies such as the cloud and big data. From local start-ups to global enterprises, companies across the board are in need of data scientists, talented coders and programmers, and app developers but are struggling to find graduates who can actually fill these roles.
For their part, many young people that have put time and effort into their studies find themselves unable to secure jobs in the digital age. As a result, the world is experiencing a significant, global IT skills gap which is only set to widen. In Europe alone nearly one million IT jobs are lying vacant[2], while demand for freelancers with Science, Technology, Engineering and Mathematics (STEM) skills is surging by as much as 300 per cent around the world[3]. This is clearly a problem that must be addressed immediately.
But why exactly is it so important that we solve this problem? In short, developing IT skills is nothing less than fundamental to the future growth of businesses. It is every bit as important as other economic levers – such as infrastructure investment – in improving the balance sheet of a country. For countries such as Greece and Spain, that have experienced slow or negative growth over the last few years, every step possible must be taken to help businesses grow. Getting the right STEM, ICT and computing skills in place is a vital first step towards encouraging job creation and future innovation.
A deep pool of IT talent is also hugely important in enabling entrepreneurs to establish start-up businesses. SMEs form the backbone of the economy. In Europe alone, SMEs form 99 per cent of all business account for two out of three private sector jobs[4]. Having employees with the right IT and computing skills allows SMEs in every industry to utilise the latest technology bringing about cost and operational efficiencies that provide them with a competitive edge.
Furthermore, one of the hottest growth sectors in the SME space also happens to be within the technology sector, with tech hubs popping up across Europe to incubate and promote these companies. Clearly, any initial success that these tech start-ups manage to achieve will be severely curtailed if they cannot find the people they need to continue fuelling their growth. The IT skills gap is, in short, severely limiting the value technology companies will have to national economies in the future. By failing to develop graduates with the right STEM and ICT training we risk cutting off the oxygen supply to these growing organisations.
All of this raises an important question: why exactly is Europe facing such a huge skills gap in the first place? The answer lies in the fact that not enough students are taking computer science as a subject across all levels of education: primary, secondary, higher and graduate level.
At the primary and secondary school levels the main barrier to taking ICT or computing subjects at school seems to centre on the lack of awareness around how taking these subjects can lead to a variety of career paths. Female students are met with another problem: IT careers are still seen as something of a male preserve and STEM subjects as masculine ones. This year's A-Level statistics show that the number of boys taking ICT is double the number of girls, while in computing, boys outstrip girls by nine to one[5]. In light of this, it's hardly surprising that the percentage of students taking ICT or computing at a secondary school level remains so low. Last year in the UK, fewer than 10,500 students sat an A-Level in ICT, and less than 4,000 sat exams in computing.
To solve this problem and encourage future generations to engage in a more digital literate future we must get students interested in STEM subjects. One way to do this is to make it clear just how many exciting and well-paid careers ICT and computing qualifications can lead to. Retailers, investment banks, fashion designers and production studios are just some of the businesses who need cloud computing-architects, big data experts, developers, computer games programmers, and animation coders who can contribute to their success.
For the current generation of students and graduates, a great deal of opportunity lies in gaining skills that will allow them to work in any industry. Of course, it will fall to governments and educators to take heed of the growing role of IT in business and place computer science at the heart of their curricula. Together we need to build a ladder of skills that will get students of all ages interested in computing, programming and coding and enable them to become the digitally literate experts that are so important to our future.
[1] The Skills Crunch: up-skilling the workforce of the future, The Prince's Trust and HSBC, 2014
[2] http://blogs.ec.europa.eu/neelie-kroes/davos-jobs-skills/
[3] https://www.elance.com/q/press/freelancers-stem-and-creative-skills-drive-record-breaking-growth-elance
[4] https://ec.europa.eu/enterprise/policies/sme/facts-figures-analysis/
[5] http://www.theguardian.com/news/datablog/2014/aug/14/a-level-results-2014-the-full-breakdown