Taking back responsibility for skills within your organisation
This is a guest blog by Deepak Jain, senior vice president and global head – work force planning and development at Wipro Technologies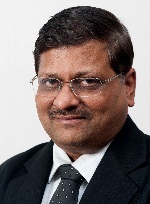 According to the CBI's (Confederation of British Industry) latest education and skills survey, businesses are finding that too many STEM-qualified applicants don't arrive rounded, grounded and ready for work (45%) and lack general workplace experience (39%).
The disconnect between what educational institutions offer and what the industry requires is frequently debated. Whilst the education community needs to work more closely with industry to establish where the gaps in education lie, companies also have to take more responsibility for developing their staff and future managers.
After all, most university degrees are first and foremost academic in focus and it cannot really be expected of a graduate to turn up at work on the first day with chiselled business know-how and a complete understanding of the world of work.
Closer collaboration with universities to give students the opportunities to undertake summer work experience roles, work placement years and graduate internships are a great way for young people to gain valuable experience in the job market.
This exactly why Wipro has set up the 'India Gateway' internship programme and we have just sent the first batch of UK engineering graduates to Bangalore for a nine months intensive internship programme. 19 students and graduates participate in the programme that will involve three months of a technology induction course, three months on the job training with Wipro teams, and a further three months working on live projects.
The added bonus of an internship abroad is that it allows the students to experience and learn about a new culture and develop the business and technical skills necessary to successfully work and collaborate in a globalised work environment – whether at Wipro or at another leading organisation.
"Our people are our most important asset" is an often used phrase; acknowledging this fact is of major importance, but it is even more important to continue to invest in that asset by investing in professional development, which should start at entry-level and finish at retirement.