Sound the alarm and secure fresh talent for the data centre
This is a guest blog from Adelle Desouza, business marketing executive at Enlogic
Over the past two years I have witnessed first-hand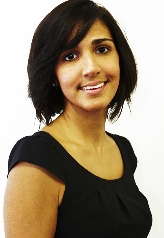 the shortage of young employees entering the data centre world, an issue the Data Centre Alliance (DCA) has recently tried to tackle with the launch of a boot-camp. Taking place at the University of East London's Dockland's campus, this 10 day intensive course will welcome 21 select graduates from universities across the South East. As a lady in my early twenties, I am in the minority at the company I work for. But as senior members look to retire in the next few years, we're all acutely aware of the need to hire new talent that will help to secure the future of the industry.
The rise of smartphones and tablet computers means that data is increasingly being uploaded and stored, inevitably in data centres, even when people are on the move. With the dependence on big data becoming an everyday requirement, the data centre industry is not going to slow down. Current datacentre professionals have set the stake in the ground but the industry cannot be sustained without fresh talent. The ironic part is that the graduates of today are the online generation, those that had mobile phones before they were teenagers, held Facebook accounts before GCSEs and now we need them to support the charge for tomorrow's technology.
The DCA's launch of a boot-camp is an exciting step in the right direction towards recruiting graduates, but could it be too much too soon? It is important that we don't miss a step. In my opinion, the data centre industry needs to raise its profile first before it launches something like a boot-camp. To date, it has been plagued with the misconception that it is dull, stuffy and niche. But do people realise how much an entry level job can pay, how much you learn and stand to earn in the long run?
Students need to be made aware of the opportunities on offer to build and gain a whole spectrum of skills both in business and IT, spanning virtualisation, networking, business development, project management and even wiring. It is not just the physical site of a data centre that needs talent but the industry as a whole, including marketing and sales. Some students may not know that the industry exists at all. Many of those that do believe the misconception that skills developed during a career in the data centre are not transferable to other professions.
The data centre industry needs to walk before it can run and should be working with universities and schools to raise its profile among young people. Offering deserving candidates a 'taste' of the industry and a strong presence at career and recruitment fairs could also help to rectify the problem. Before we look for graduates to train, we must first sound the alarm.