Solving the graduate STEM skill shortage: What can we learn from the financial sector?
This is a guest blog by Tony Virdi, head of UK banking and financial services at Cognizant.
A subject of much debate over the last few months, the CBI and many of its members agree that there is a severe shortage of advanced and technical STEM (Science, Technology, Engineering and Maths) skills and that this shortage needs to be addressed imminently. The 2013 Education and Skills Survey showed that 39% of UK firms struggle to recruit workers with the appropriate skills. Even though the 2013 Autumn Statement announced an extra £185m for more technical subject teaching at university level in England, seeing real progress might still take some time.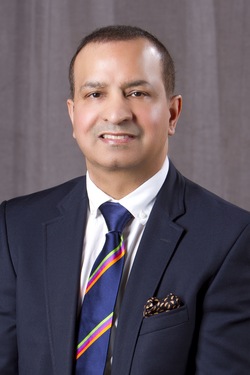 For now, the latest round of graduates busy applying for jobs are still likely to face barriers due to a lack of experience, average university exam results or simply being put off by the STEM sector altogether. In order to introduce more and better skilled graduates to a STEM career, especially women, it is not just government and the education sector that will play a big part; the wider STEM sector has a major role to play as well.
However, some sectors are doing better than others in addressing the skills' shortage. Financial organisations, for example, are already addressing the issue directly by providing more in-house technical training schemes, and other sectors could adopt a similar approach.
Firstly, it is about communicating the opportunities and benefits of working in IT and technology- related fields to attract more graduates. As those who work in IT know, technology is a fast-paced and constantly changing sector and one in which innovative and entrepreneurial individuals thrive. Secondly, recent research for the Complete University Guide also indicated that graduate salaries within IT have increased compared to an overall decline, an obvious incentive to move into this sector, as well as the sheer number of jobs available: the European Commission estimates that Europe might face a shortage of up to 900,000 ICT professionals by 2020. However, with many still lacking the skills and training required, what can be done to boost the number of applicants as well as boosting their confidence?
In the banking sector, we have already started to see some businesses take the initiative by encouraging and supporting school-age pupils to consider STEM careers, eventually leading to potentially becoming the graduate intake of the future. For example, Cognizant is working closely with Teach First, a charity with the vision that no child's educational success is limited by their socio-economic background. As one of the charity's primary focuses is on encouraging young people to take an interest in STEM subjects, a number of our senior executives are volunteering some of their time in the classroom to support the charity's emphasis on STEM subjects. By connecting our employees with teachers and their pupils, we can help tackle educational inequality and encourage higher education whilst providing tangible business benefits, particularly in STEM related subjects.
This early stage, collaborative approach to entry-level IT and business training is fairly unique across all industries at the moment. However, we expect to see greater demand for this, as more and more businesses start to realise the benefits of addressing technical skills' shortages directly. Having this control also means they can tailor the training programmes with their selected partner to ensure the candidates are better prepared for their specific roles.
In addition to mentoring and teaching technical and business skills, graduates should be exposed to different markets early on. Global companies are in the best position to offer work opportunities in different countries. Learning about different cultural practices and business models will not only enrich their careers and allow graduates to stand out from the crowd from the beginning, it also benefits companies themselves. It allows individuals in different regions to impart knowledge and skills relevant to their markets and, at the same time, it gives graduates the opportunity to understand national differences and gain valuable insight into the organisation's own culture. The value is all about increasing enterprise knowledge and skills.
The industry should also focus on promoting more prominent women to encourage more female graduates into STEM careers. Although women now make up 46 per cent of the UK's work force, only 15.5% of the STEM workforce is female[1]. More can be done to fill this gap and having strong role models will help with this. Once on board, it is also important to ensure that women are given equal opportunities and support throughout their careers.
Although the STEM skills shortage has already been acknowledged by the education system, the CBI and industry itself, organisations should take the lead to ensure they get the best talent entering the business which is then equipped with the right skill set according to the industry's requirements. After all, in the digital age having the right skills within the business will help them run better and give competitive edge by supporting and nurturing tomorrow's innovators. The banking sector has already made good progress in introducing graduates to IT and technology expertise. It is up to other sectors to follow suit and assess their approach now, to address their own skills shortages.