Seven career tips for IT contractors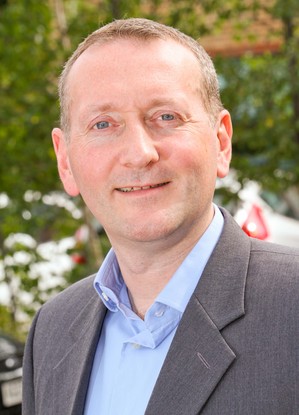 This is a guest blog from Derek Kelly, managing director at Optionis – home to professional employment provider Parasol and contractor accountant ClearSky.
Now is a good time to be an IT contractor. Rates are increasing in line with growing demand, whilst the accelerating economic recovery means assignment opportunities are currently more plentiful than at any time since the financial crash. Confidence levels amongst IT contractors are on the up.
None of this means, however, that success is easy to come by. Here are my top seven tips for a lasting, prosperous contracting career:
1) Choose the right setup for you
Many newcomers to the world of IT contracting are worried about the lack of job security and the level of admin and paperwork involved, and therefore choose to work through an umbrella company or professional employment organisation (PEO) instead of setting up a limited company. It's common for umbrella contractors to then make the leap and 'go limited' once they have gained sufficient experience and are satisfied that the contracting lifestyle suits them. There is no right or wrong answer when deciding whether to go umbrella or limited, but it's vital that you do your research.
2) Find a first-class recruitment agency
A pro-active, intelligent, helpful recruiter will be one of your biggest allies – particularly in the early days when your CV lacks evidence of contracting experience, and assignments are therefore sometimes difficult to secure. We work with lots of recruitment agencies, and what separates the best from the rest is a willingness to go the extra mile for contractors. Your recruitment consultant should know your skill-set inside out, and be able to advise you on improving your CV and 'selling yourself' more generally.
3) Learn to sell yourself
This leads nicely onto my next point, which is something that many contracting newcomers struggle with: mastering the art of self-promotion (also known as blowing your own trumpet). It may require stepping out of your comfort zone, but developing the ability to articulate your skills when speaking to recruiters and end clients could make all the difference when it comes to securing assignments.
4) Network, network, network
Keeping up appearances may seem like a drag if you're busy with your current assignment or contract, but doing so will help to ensure the work doesn't dry up in future. Successful contractors realise that things can change quickly in the contracting world, and treat networking as a future-proofing tool. Make time to meet contacts for coffee, attend breakfast seminars and show your face at networking lunches. Additionally, remember that contractors who fail to utilise social media sites such as LinkedIn and Twitter may be missing a trick.
5) Become a specialist
Positioning yourself as a specialist in one particular area requires bravery, especially in the early days when it's tempting to cast your net far and wide. However, doing so can help you stand out from the crowd. Successfully carve a niche for yourself in an in-demand field, or one that is experiencing skill shortages, and the rewards can be substantial. For example, a recent survey by recruitment firm Manpower found that IT contractors with niche skills, such as data governance, cloud and mobile, are "hugely in demand" and commanding rates of up to £1,000 a day.
6) Invest in yourself
In a fast-moving sector like IT, it's vital that you keep your skills, qualifications and technical knowledge up to date. Use periods between assignments to attend training sessions and work towards industry-recognised qualifications. Many training providers now run fast-track courses over weekends, and discounts are often available, so be sure to shop around and negotiate.
7) Keep the taxman happy
Keeping on top of your finances may be mundane, but the last thing any IT contractor wants is to get on the wrong side of HMRC. An investigation by the tax authorities can be extremely stressful and time-consuming, so it pays to play by the rules. Be sure to choose a compliant, ethical provider if going down the umbrella company route, and be mindful of IR35 if operating through your own limited company.