Poor leadership the biggest barrier to workplace flexibility
This is a guest blog by Steve Gandy, CEO at MeetingZone.
No one should be in any doubt that technology can enable people to work together anytime, anywhere any place and on any device. But although the UK's flexible working policy has been in effect since 2014 it's clear from recent research by Censuswide and Unify that organisations are still failing to enable employees to benefit from working remotely.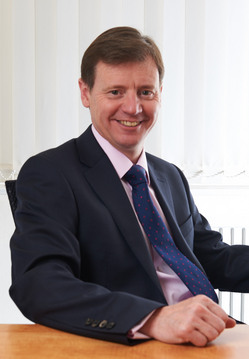 With today's employees being able to email, access networks and manage tasks on the move – why does everyone need to be in the office all the time, at the same time? And what's really blocking the adoption of flexible working practices?
Enabling cultural change
One of the key reasons is poor leadership from many of the people who head up UK businesses. Many company leaders continue to fight against new ways of working, happily burying their heads in the sand – taking the "if I can't see 'em working, they can't be working approach." But take this decision at your peril – increasingly your competitors aren't taking the same laid back approach and you may find that you get left behind!
The reality is cultural change has to happen within an organisation to make flexibility work, and that change needs to kick in from the top. When leaders buy into the concept of flexible working, it doesn't take long for the domino effect to cascade swiftly throughout the rest of the organisation. To engender this change, senior management need to show a real desire to use technology, train employees on it and then trust them to get on with the job. Unless they do, all the investment in technology in the world won't have any impact.
Tech at your fingertips
Of course, we all know you can't always replace traditional 'face-to-face' interaction. And I'm not suggesting that remote working is the only way – it won't work for all businesses – but there are a lot of times when it's just not necessary to have everyone in one place.
It's about utilising the array of unified communication solutions that are already available. Collaboration technologies such as WebEx or Microsoft Lync, offer a variety of options for organisations including desktop telephony and videoconferencing 'presence' (the ability to see when someone is online and available), instant messaging, screen-sharing and interactive whiteboarding. Most of these have been around for some years and can easily replicate face-to-face communications.
If embraced properly technology can be enabler of business change and has the potential to substantially boost to UK PLC. We've seen companies in diverse sectors like legal, construction and not for profit see immediate benefits with decisions being made on-the-fly, meetings taking place in real time and on-the-go. Many employers see a real boost in business agility, not to mention a significant reduction in the cost of travel and subsistence.
And it's all easily achievable and will make companies more effective and efficient in the long term. So come on UK leaders – time to embrace change in the way we do business now and in the future.