National Apprenticeship Week: Sticking to your guns
This is a guest blog by Stephanie Palmer, higher apprentice, business administration at Fujitsu UK & Ireland.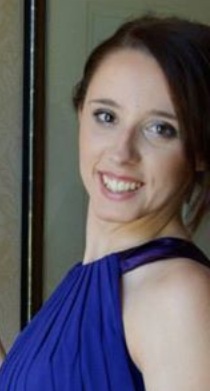 When I was at college, I was told to apply to university, even though I didn't want to. My college was focused on getting people into university. As it was the norm, the end of the school year came and I started attending university.

However after a year, I dropped out as I realised that it really wasn't for me. I didn't like the culture of attending a lecture for an hour then going back home. I felt as though I was twiddling my thumbs a little bit and didn't have much to do as I thought I would have.
At the same time I still wanted to study and get a qualification. So when I came across the Fujitsu apprenticeship scheme, where I was able to work and learn at the same time, I knew it was the right choice for me. I am currently studying my level 4 business administration course, while working as an executive assistant in the same department.
What I liked most about the apprenticeship approach is that I could get all the skills I needed, while working towards a qualification. Now, a year into my apprenticeship, when I compare myself with university students who have studied for three years to get a degree and come out with no business experience, I feel very lucky.

I've gained real world experience in a working environment, without giving up on gaining a qualification. I really love that about the Fujitsu apprenticeship scheme, it was also one of the key factors when making the decision. Saying that, it was still a difficult decision to drop out of university at the time, especially as it's what all my peers were doing, but I am glad I did it. I always knew I wanted to do something more than study.
Most importantly, my apprenticeship has given me the confidence I was lacking during school and university to make the decisions that are right for me. When I first started working at Fujitsu, I could barely look people in the eye, and I didn't want to talk to any of the managers as I was unsure about what to say. But now I am completely different, and I think that has been the biggest learning curve for me. At university you can't learn these types of soft skill – which is another reason I would recommend an apprenticeship.
Looking towards the future, I can see myself working at Fujitsu for a long time. I would love to progress within my training too, hopefully looking to move to a level 5 apprentice, and then to a level 6.