Myth busting can keep students open minded about a career in IT
This is a guest blog from Adelle Desouza, partner marketing manager at Enlogic
As readers of my previous blogs will know, I am passionate about encouraging young people to consider a career in the IT industry. So naturally, I jumped at the invitation to speak with a group of secondary school students from Greenwood Academy as part of a recent Business in the Community (BITC) event in Birmingham. This was a great opportunity to dispel some of the myths that surround the industry I work in and stress the importance of staying open minded about career options, especially as my audience would be year 9s – 13 to 14 year olds – who had just chosen their GCSE subjects.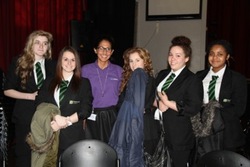 With five companies attending and 60 students to speak to, I didn't have long. However, I wanted to understand their thinking process when it comes to choosing a career and to gauge their thoughts about the tech industry as a whole. To achieve this I asked two questions: "what are you looking for most in a future career?" and "would you consider a career in IT?"
The results were conclusive if unsurprising. The majority – 45 of the 60 students – said that money is the most important thing to them when deciding on a career. A similar imbalance was true for the second question, although this time 49 out of the 60 students said they wouldn't consider IT as a career choice.
As I said, I didn't find the results surprising but I wanted to find out why the figures were so biased and address any issues behind them. From my discussions with the group I was able to understand what the students' perceived a 'good job' to be. Their definition was any job that 'pays well' – a term which by its nature is relative and so I wasn't surprised when the students couldn't give me an exact amount that would constitute well paid. This was worrying in itself, although not as worrying as the students' perception of what IT jobs are like – a worker stuck behind a desk in an artificially lit office, forgotten about until something technical goes wrong. This description also matched perfectly with the attributes that would put them off of a job. To try and bust these myths I discussed my role with them and the opportunities it has afforded me to travel. This helped to dispel the misconception many of them had of IT and some even told me how surprised they were that jobs in the IT industry can be so diverse.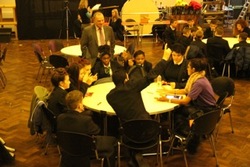 Many of the students also questioned the background requirements they felt were needed for an IT career. One person believed that you have to be "really clever, pretty geeky, good at Maths and Physics as well as being pretty confident". I explained that all industries need to be made up of a broad spectrum of people with different skills and attributes and once again, I was able to draw on my own experiences. I told the students about the variety of subjects I studied at school and how important it is to keep your options open at their age.
By the end of the day, I was glad to hear that some students had changed their view on the industry and taken on board my message about keeping their options open. However, it did make me consider whether the industry puts itself on an elitist pedestal and whether the younger generations believe that it's an accessible enough career path to give it proper consideration. As an industry we must continue to keep a steady line of communication between us and the younger generations. This will ensure the IT industry as a whole is fed from the bottom up with a range of people that offer different characteristics.
Altogether, it was a successful day that was made all the better when I was invited back to meet with the rest of the year. This was truly humbling and I look forward to returning in the future.