"Lessons will Be learned": Safeguarding in schools
This is a guest blog from Martin Baker and Mike Glanville are former chief officers of Dorset Police, now directors of One Team Logic, providers of MyConcern safeguarding software for schools.
Question: Which Google search returns 366 million hits? Answer: 'Lessons Will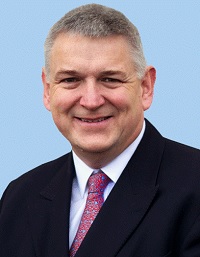 Be Learned'. OK, not all of these hits refer to safeguarding but you get the point; this hackneyed phrase has become the media statement of choice following every instance of incompetence, negligence, malfeasance or tragedy. But when the media interest wanes are those lessons really learned? And what does that mean in the context of safeguarding in schools [1] ?
Firstly, some background. The 1973 public inquiry into the death of seven-year-old Maria Colwell laid the foundations for the UK's contemporary child protection procedures. Since that time a litany of tragic incidents has resulted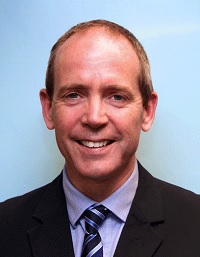 in further fundamental
changes in legislation. These developments have been accompanied by a plethora of Government guidance and recommendations from innumerable Serious Case Reviews (SCRs) [2] following the death of or serious injury to a child. So, there is no shortage of 'lessons to be learned' in relation to safeguarding, and not least in education.
Yet the processes underpinning one of a school's most fundamental duties – to safeguard its pupils – continue to operate like a 1950s bureaucracy. In 2015 our 'digital natives' are being safeguarded by a regime steeped in paper, brown manila folders, four-ring binders and filing cabinets. In UK schools today you will find a huge range of information and technology to support almost every aspect of education – but not safeguarding. And this at a time when safeguarding has never been more complex, nor the legal duties on schools more stringent. The ever-present risk of abuse, neglect, the contemporary challenges of child mental health, e-safety, child sexual exploitation, female genital mutilation, extremism and radicalisation, the multiple issues from home and community that can affect child development and wellbeing – a whole world of risk passing through our school gates on a daily basis. And all predominantly managed on paper and email. Add to this the pressure on schools to pursue targets, the limited time available for training and the austerity-driven reductions in local authority (LA) support and it becomes clear that 'learning lessons' isn't straightforward.
So who is accountable? Ultimately, it is the responsibility of headteachers, governing bodies and academy sponsors to ensure that safeguarding practices in schools are effective. But how do they know? In the age of 'big data' it is startling that, because of the paper-driven nature of the safeguarding systems in schools, there is little-to-no data of any practical use to assist schools, their LAs or their Local Safeguarding Children's Boards to track threats and predict trends in order to protect children. (By law, schools must provide an annual safeguarding report to their governing bodies; this is often very short, containing only a handful of manually compiled statistics). 'After the fact', Ofsted inspects school safeguarding arrangements and allocates a grade – if your safeguarding is 'Inadequate' so is your school. But by then the damage could have been done.
During our policing careers we saw the tragic consequences for victims and families when safeguarding failed, and as school governors we have observed the endless paper trail that accompanies safeguarding in education. We have examined in detail every piece of legislation, policy and guidance and every relevant Case Review. This resulted in us designing an integrated approach to safeguarding that seeks to incorporate all of the 'lessons learned' in relation to: governance, leadership and management; preventing harm; recording concerns; case management; information sharing within schools and with other agencies; recruitment, vetting and training; allegations of abuse against staff; data protection and subject access; information security; records transfer between schools; the retention of records (25 years in respect of child protection – good luck with the paper!) and the vitally important issue of learning from the data.
Our schools are full of committed members of staff who succeed in safeguarding through their own skills and determination, despite the very poor systems and tools at their disposal. We are now able to provide not only the information but also the technology that they need and deserve in order to deliver on their safeguarding responsibilities. We've recently joined the E2BN ThinkIT framework, designed to make IT simple for schools, because we believe that schools should be able to access good support from trusted organisations, and that lessons should be learned!
---
[1] England, Wales, Scotland and Northern Ireland all have their own child protection legislation, albeit there are many similarities; this article focuses on the current arrangements in England.
[2] SCRs are held following the death of or serious injury to a child where abuse or neglect is thought to be involved; in 2014 in England alone there were 58 SCRs, the majority of which related to child deaths.