How to stay on top of the never-ending digital evolution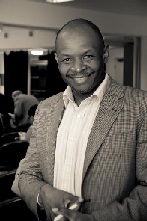 This is a guest blog from Val Atsu a director at Joseph Media.
It is natural to resist change. However, during such times of massive technological innovation, it is becoming more and more important for both businesses and consumers to wise up. It pays to be proactive when it comes to the digital evolution.
If you can't beat them join them
When trying to stay on the cusp of digital technology it is important to understand the appeal and effect of new products/services. Whilst you can thoroughly research these innovations, nothing can enhance your understanding more than actually possessing the product or using the service.
If you can spare the cash, some purchasing investments may prove rewarding. For instance the gulf between mobile phones and 'app-phones' is enormous and will not cost you a fortune to bridge. Apps can save both time and money by providing access to services and utilities on the go; e.g. Google Analytics, DropBox and my favourite, Tube Map.
Using or owning something like this can really instil a desire to get up-to-date and stay knowledgeable about new technology. Furthermore, as you gain a further understanding, you can begin to apply what you've learnt to your own life. Perhaps you access your businesses website on a tablet and you realise it was never optimised for that screen resolution or you find a new job through networking on LinkedIn. The more you in put the more you will get out of it.
Take advantage of Social Media
Social media is not just a trivial means of socialising. For example, one salient use of Twitter, is the ability to interact with people you wouldn't otherwise be able to. From industry executives to Hollywood screenwriters, there is a plethora of interesting people to follow. Subscribing to these feeds allows you to access the thoughts and feelings of people you respect. Furthermore, as Twitter gives you the ability to interact directly, one of the most satisfying feelings occurs when the account in question responds to you.
Seek out members of industry sectors that interest you and seek them out on social networks. You will benefit greatly from being metaphorically 'around' these people.
Understand how it works
Young people are being taught not just how to work technology, but to also 'understand how it works.'
By learning about the systems that underlie technology you will feel empowered, more informed and ultimately wiser. Just a basic understanding of web design will completely transform the way you look at the web. You will find that you possess more respect for these industry figures when you can relate to them on a technical level.
At times it can feel like you are part of a special club; even if you only know the basics, it's far more than most.
Podcasts and other media
This is the information age and there is truly plenty of it around. However, it can often feel like there is too much to trawl through and much of it lacks the human touch.
I have mentioned podcasts in particular, as they are a great, human way to absorb information. Podcasts are brilliant in that they can be educational, intriguing and above all entertaining. If you can find presenters that are affable and insightful you are bound to learn from them in much the same way as you would learn from a close friend.
The aforementioned points are all great places to start, but it remains a matter of effort. My advice would be to try and derive enjoyment from it; people excel at things they receive pleasure from.