How impressive are the Apps for Good awards winners this year?
A few weeks ago Apps for Good announced the launch of the apps that won its 2013 awards and having gone through the winners I wanted to highlight just how brilliant these ideas are.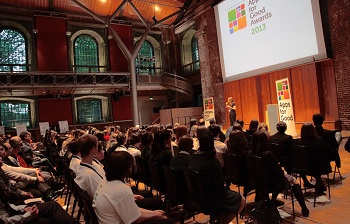 Each year the Apps for Good Awards are given to top apps created by student teams.
A panel of industry leaders select the winning apps that aim to solve a real-world problem in a new way.
The judges pick their winners based on apps that have a good user experience, are technically feasible and have a clearly defined market.
The winning apps are then built professionally by Apps for Good's developer partners and launched to the public for download.
You can now download all of the winning apps here and watch short clips of each app here.
Here are the winning apps fully developed and ready for download: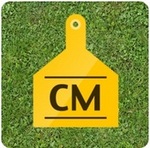 Winning app: 'Cattle Management'
Category: Power to do More – Getting the most from your time
Description: This app helps farmers to track and manage information about their cattle.
School: Wick High School, Caithness
Winning team: John (15), Keiran (15), Ryan (14)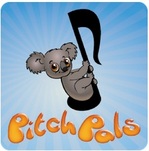 Winning app: 'Pitch Pals'
Category: Keep Moving – Doing things on the go
Description: Uses playful animal characters to make instrument tuning fun for children.
School: Stratford Girls' Grammar School, Stratford-upon-Avon, Warwickshire
Winning team: Jamie (14), Emma (14), Kate (14), Annie (14)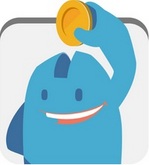 Winning app: 'Pockupation'
Category: Saving, Spending and Giving – Making the most from your money
Description: Helps teens find odd jobs in their local communities to earn pocket money.
School: The Abbey School, Reading, Berkshire
Winning team: Chand (14), Enya (14), Erin (13), Abigail (14)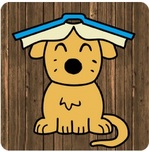 Winning app: 'Dog Log'
Category: Learning and Information – Helping others learn and using information for good
Description: Makes looking after your pet fun with points for good care.
School:
Wick High School, Caithness
Winning team: Caitlin (14), Beth (15), Rebekah (14), Jeri (14)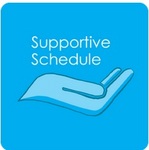 Winning app: 'Supportive Schedule'
Category: Our World – Encouraging sustainable and healthy lifestyles
Description: Helps people with learning difficulties and Alzheimer's Disease plan their daily routines.
School: Nelson Thomlinson School, Wigton, Cumbria
Winning team: Lauren (15), Bryony (15), Natasha (15), Eilidh (15), Joshua (15), Tara (15)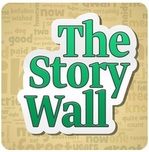 Winning app: 'Story Wall'
Category: Connected Communities – Using technology to unite interests, ideas and good causes
Description: Collaborative story-telling app.
School: Cockburn School, Leeds
Winning team: Joe (13), Emma (13), Teigan (13), Holly (13)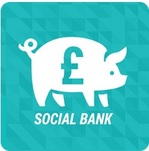 Winning app: 'SociaBank'
Category: People's Choice Award
Description: Makes saving fun for young people.
School: Mount Grace School, Potters Bar, Hertfordshire
Winning team: Jack (14), Arlo (14), Andrew (14), Adam (13)
Congratulations to all of the winners on the launch of your apps!