Certification: A way to further expertise
Certification should been seen as an educational process and not about success versus failure. Graeme Phillips, programme manager for Autodesk certification and training in EMEA, KnowledgePoint explores why certification should be seen as a way to achieve further expertise in this guest blog.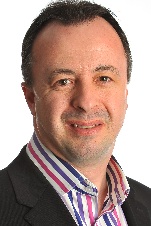 Any good business will know that to stay at the top of its game it needs to have a competitive advantage. Just as any jobseeker or employee looking for a promotion will know that in order to achieve their dream job they need to stand out from the crowd by furthering their expertise.
Using certification to validate IT skills in the fast evolving creative industry can dramatically improve the chances of securing a new job or promotion, as prospective employers are able to quickly assess the standard of the applicant and their ability. However, certification as a process shouldn't be seen as a kudos enhancer – where the focus is purely on candidates to pass an exam in order to define career success.
Certification should be seen as an educational process, a way to achieve further expertise throughout a candidate's lifetime, which not only accelerates personal development but improves productivity. While candidates do gain an accredited award, they gain far more than a piece of paper. They are improving their employability, gaining competitive edge, refining their personal knowledge and increasing their ability to work with state-of-the-art software.
With this in mind, Autodesk is one such leader in 3D design, engineering and entertainment software, which has recognised these benefits and developed its own IT certification scheme to meet this market requirement.
A step in the right direction
For younger employees joining a company soon after graduation, certification bridges the gap between university or college where traditional methods and ideas are often still taught instead of the latest industry thinking and practices.
However, it can work well for older employees too. In a recent OnePoll survey carried out on behalf of education and training distributor, KnowledgePoint, 71 per cent of designers and engineers aged 35 – 54 years said that they thought certification was important. This could indicate that experienced professionals are considering learning as a means of enhancing their ideas and practice methods.
Simply preparing for certification helps candidates improve performance by strengthening existing skills and developing new ones through the study of the exam objectives. Effectively, it can help give applicants an advantage when being considered for a promotion or other career opportunities. After all, certification and the coinciding training are often seen as validation that the employee concerned has the knowledge and skills necessary to effectively meet the needs of their company.
Lately there has been dramatic rise in the number of candidates taking part in IT certification courses. In the OnePoll survey, it was found that over half of the respondents polled felt it was important or very important for design professionals to have certification qualifications on key design products and solutions.
Continuous improvement
While certification does validate an employee's skills, it is important to remember that the focus of the training is not on success or failure. Supporting exam applicants throughout every step of the certification process, the emphasis is placed on personal knowledge gain and continuous improvement. Today's certification exams are not designed to catch out those completing them. Experienced certification providers will run the relevant revision course and training programmes to ensure that all candidates are up to scratch before taking the exam.
When taking the exams, candidates highlight any knowledge gaps which they may have. And, best practice training provides immediate diagnostic feedback, helping candidates to identify areas where they can improve their application skills and performance-based testing. With the latter, rather than simply answering questions about how they might accomplish an objective, candidates actually perform the task itself using real-life applications such as Autodesk Inventor.
The aim is to boost participants' confidence, which will in turn, help to improve productivity in the workplace as business decisions are likely to be carried out more efficiently. If a candidate fails an exam, support is provided through various training courses for them to improve and the exam can be retaken at any time.
Ultimately, IT certification should be seen as an educational process as it forms part of a learning life-cycle. It is not a one off exam which focuses on pass rates, it is a training course which can highlight and fill any knowledge gaps and, in turn, help candidates of any age to improve their employability, gain competitive edge, refine their personal knowledge and increase their ability to work with advanced software.