Careers Clinic: Writing a profile in your CV
This is a guest blog post from Jeremy I'Anson, professional career coach and the author of You're Hired!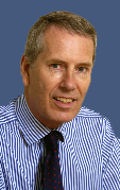 Yesterday I had a call from a reader asking about writing the profile section of her CV. Many people find this the most difficult part of the CV to write. Your whole CV is a condensed summary of your career and the Profile needs to "summarise the summary."
Quite a challenge! But it's important because it's the very first thing that recruiters see when they read your CV.
It needs to be just right otherwise they may simply move on to the next candidate.
So here are five tips to help you write an outstanding CV Profile.
1. Try to be as concise as possible. You don't want to be writing a lengthy biography here. Recruiters may spend a maximum of 30 seconds speed reading your CV and they just want sufficient information to pre-qualify you for a particular job.
2. Where possible try to open with a job title that closely matches the job title in the job advertisement you are responding to.
3. Do mention the key requirements of the job you are applying for in the profile. This is particularly important for IT roles. Look for the key skills requirements and always include these in your short profile.
4. Try to highlight any specific recent achievements. For example if you have recently completed an IT project ahead of schedule or under budget.
5. Do mention experience that you believe will differentiate you from other candidates. i.e. you have expertise in using Agile or you are an ITIL v3 Practitioner. Don't forget to mention the sector you have worked in: telecoms, retail, finance etc. Most employers are looking for previous sector experience.
Spend some time customising this vital part of your CV for every job that you apply for. Put yourself in the recruiter's shoes. Does your profile match the key requirements of the job?
It will only take you a few minutes to customise your Profile but it could make recruiters keep reading and ultimately get you short-listed for jobs.
Do you have a careers question for Jeremy I'Anson ?
Email: :[email protected]
Jeremy I'Anson is a professional career coach and the author of You're Hired! Total Job Search 2013. Visit www.totaljobsearchonline.com for further details.