Careers Clinic: Recruiting at Amazon
This is a guest blog post from Jeremy I'Anson, professional career coach and the author of You're Hired!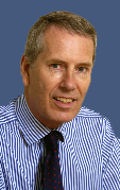 In the press a couple of weeks ago was news that Amazon has 2,000 vacancies for new staff. Of course not all those vacancies will be in IT but it's still great news for workers in the IT industry and potentially a great opportunity for some of the readers of Computer Weekly.
And the news is interesting in other ways. First of all, despite all the doom and gloom in the press about the double dip recession and the state of the economy, the fact is that many companies are doing exceptionally well at the moment and particularly in the services sector companies are hiring both contract and permanent staff. Very different from 2001 when I remember that there were just no vacancies with head freezes right across the IT Sector.
But today is different. Even a cursory glance at the Internet job boards will show you that there are plenty of jobs out there and remember that advertised roles are only the tip of the ice berg. Many employers and recruitment agencies are cutting back on expensive advertising and relying on good candidates coming to them.
The unadvertised jobs market is massive and accounts for at least 50% of the available jobs at any one time. How do you find those unadvertised vacancies? Well one tip is to keep your eye on the press. The Amazon vacancies were very well publicised in the national press but checking regularly in both the national and local press, searching online and in trade journals is a very good way to turn up those unadvertised jobs.
You might also try using Google Alerts so that you can hear directly about developments in your particular sector that might in turn lead to you next job opportunity.
So if you are job hunting then my advice would be to keep searching the Internet job sites but also start researching online and in the press for other potential opportunities that may not have been conventionally advertised and as a result will attract fewer applicants.
Do you have a careers question for Jeremy I'Anson ?
Email: :[email protected]
Jeremy I'Anson is a professional career coach and the author of You're Hired! Total Job Search 2013. Visit www.totaljobsearchonline.com for further details.