Careers Clinic: Crowdfunding - fund your entrepreneurial dreams while at university
This is a guest blog from Val Atsu a director at Joseph Media.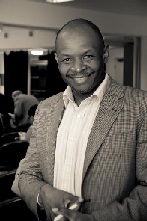 With unemployment rising, uncertainty and increasing university fees; we find a generation now caught up in a "financial time warp" as they still find it increasingly difficult to access credit from lenders. The concept of charity has led to the creation of an innovative business model called crowdfunding now popular amongst young entrepreneurs.
What is crowdfunding?
Crowdfunding is a phrase coined by Michael Sullivan in 2006 the founder of FundaVlog. Other terms used are crowdsourcing, crowd sourced capital, crowd financing including crowdfunding. It is essentially financial contributions from online investors, sponsors or donors to fund both profit or non-profit initiatives and enterprises.
It is an alternative to loans or grants where small donations are collected for an idea, business or project which became very popular in 2009 with the launch of Kickstarter.com
How it works?
This business model is a proven method of encouraging a large number of people to donate small amounts potentially raising a lot of money. This removes the need to borrow from lenders such as banks or investment angels.
How it has grown over the past few years?
Dr Mohammad Yunus has been credited with pioneering a crowdfunding program that enriched over 30,000 people from Bangladesh since 1976. Within the last decade artistShare has cropped up as the first documented crowdfunding site for music and funding for new artists.
In 2005 Kiva were able to raise loans for entrepreneurs in poor areas around the globe, done through small donations. Kickstarter is a crowdfunding platform geared towards creative projects which took off in 2009, which is very popular in the US. In the UK JustGiving is one of the most popular crowdfunding websites dating back to 2000. The recent launch of HelpMyCause apart from fundraising, there is also support services which provide sustainability strategies to grow from business concept to fruition.
Today crowdfunding has birthed a number of reality shows such as Dragon Dens, Shark Tank and the upcoming series called Crowd Rules. The popular Dragons Den, where entrepreneurs pitch ideas in favour of investment, has generated millions of Pounds over the last 6 years. In New York starts a new reality TV series called 'Crowd Rules' where small businesses compete for a grand prize of £32,000 ($50,000).
Has appeal money made a difference?
Crowdfunding has raised money for various global disasters around the world such as the most recent Boston marathon victims and Haiti earthquake disaster in 2010.
Money raised so far for the Boston marathon victims exceeds £1.2 ($2) million, whereas the Haiti victims received over £107m ($168m) from the British public alone. The Haiti appeal has helped over 1.8 million survivors.
How social media has impacted crowdfunding
Social media platforms such as Facebook, Twitter and many others are very popular with most age demographics including business and the political arena. Nowadays we see a lot of integration with most business whether large or small. President Obama's crowdfunding campaign contributions for both elections were very successful due to the impact of social media.
The future of crowdfunding
It's a 'no brainer' If you are looking to raise money these days be it for an artistic venture, to start a business or launch a new product, chances are that you will consider crowdfunding. This method of finance funding has gone from obscurity to one of the most popular approaches to find funding. This trend will continue to rise amongst the younger generation with ideas especially in the mobile Apps and gaming industries.
Reputable sources state crowdfunding raised £1.7B ($2.7B) worldwide last year. Forecast this year should more than double this year at a staggering £3.5B ($5.4B).
Val Atsu joined the agency as Business Manager having worked for over 15 years in design and management as a charted architect, designing award-winning structures utilising technology. Val has further career experience in client and statutory liaison, site appraisals, feasibility studies and planning and building regulation.