Can adopting a corporate philanthropy culture help in the attraction and retention of staff?
This is a guest blog by Patrick Feast, director – training & development at IT recruiter Harris Global.
According to recent figures from KPMG, the technology sector is expanding faster than any other UK industry. Not surprisingly, then, the latest report from recruitment body APSCo shows growth in IT job vacancies – but, worryingly, a drop in placement numbers as it becomes harder to find the right candidates. Recruitment issues are therefore moving up the agenda for companies that want to make the most of the opportunities that industry growth can bring.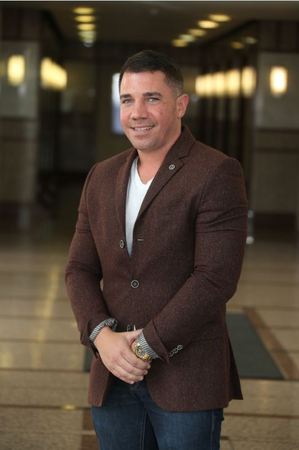 To recruit and retain the best candidates, tech firms need to have a real point of difference that gives staff a reason to select them – and which is big enough to stop them being tempted away by the competition or the lure of freelancing. Of course, offering a good salary is an important starting point, but in our experience, that's not enough on its own. Especially when you are looking the twenty-somethings who are fuelling the IT workforce.
Emerging 'Generation Y' has different values and desires compared to previous generations. Debt from university fees and the seeming impossibility of buying property has actually made money a less motivating factor. Increasingly they want to work for a business which looks beyond the profit sheet at making a positive impact on the lives of the people that work there, and also the wider community.
Companies with foundations based on genuine Corporate Social Responsibility (CSR) values are starting to feel the benefit of this investment. We have seen candidates with three job offers on the table reject the big corporations and big money, instead picking the smaller firms with philanthropic and environmental credentials.
CSR is also a great long term motivator. At Harris we work with a local organisation which helps people with long-term mental health issues on the road back to full time employment, giving CV advice, interview practice and mentoring to its members. This takes our staff, who are mainly in their twenties, well out of their comfort zone. However, once they start doing it they love it, and many go on to volunteer for the charity in their own time too. Interestingly, we have also found that adding a competitive element to CSR can work well too – dividing the company into two and seeing which team can raise the most money for a local charity.
Also, in the IT sector, we are seeing amongst Generation Y staff a growing desire to be part of 'real' communities as an antidote to the virtual ones created by social media. CSR initiatives are a great way of creating a sense of community within a business, as well as real life connections that extend beyond the workplace.
It can be hard work for a business to implement ethical, sustainable and philanthropic practices but it's worth it. It helps profitability through greater staff retention, but not only that, it also provides competitive advantage by helping businesses stand out to their clients and customers. And if, on top of all that, it makes you feel great about coming to work on a Monday morning, that's an investment with a priceless return.