Are you making these 3 mistakes with your technical recruitment?
This is a guest blog by Katrina Collier, a leading authority on the use of Social Media for Recruitment & Job Search.
In December Dice.com published a special edition of their Hiring Survey that outlined the employment picture according to nearly 900 technical hiring managers and recruiters. The results it reveals are similar to what I am hearing from UK based tech companies.
· 73% of companies plan to hire more tech pros in the first half of 2014 with 24% saying that it would be a substantial increase.
· 75% of techies cited pay as the reason they left their job.
· 34% say they've had an increase in rejected offers.
Could your company be making one of these hiring mistakes?
1. Unrealistic expectations of availability
In my last post, I mentioned Stackoverflow's findings, that there are 4 job vacancies per developer in the UK. A quick look at ITJobswatch also reflects this increase in demand.
If you want to recruit successfully then you need to have a look at your expectations. Are you being realistic? Can you look further afield? Could they work remotely? Do they need a degree from only that specific university? What criteria can you change?
2. Spray and pray.
It's a misconception that giving your requirement to lots of agencies will increase your likelihood of filling the role. It will do the reverse; it will reduce your success.
For two reasons, people with in demand skills don't like being on the receiving end of countless calls about the same role and this harms your employer brand, and agents like exclusivity and they will work much harder for you if you give it to them.
Find the specialists. Find the agents who are masters in the skillset who will know all of those people who are eluding the spray & pray job board posting agents.
And learn how you could use social media to attract talented techies to your company and opportunity. It's the age of influence; become an influential voice on social channels so you can be heard over the big boys with big budgets. Make the most of all the ways you can cost-effectively attract the right people by showing off who you are and what you're doing.
3. Focusing on the outcome not the thinking
It's interesting hearing the differing ways companies choose their talent. Like yesterday in training, when one company confessed to dismissing applicants who delivers the wrong technical test results whilst the other was sharing their reasons for being more forgiving, preferring to look at the thinking behind the result.
The latter asks their applicants in to explain their thinking, either on whiteboard or in a presentation, because they have found that they can improve the skills more easily than trying to change the way they think.
The shortage of technical talent is very real. What change could you make to improve your technical recruitment?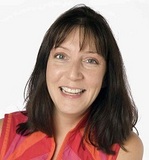 Katrina Collier is a Speaker, Trainer & Writer on the use of Social Media for Recruitment; showing companies how to recruit directly on many social sites, including LinkedIn, Google+, Facebook, Twitter, and a range of niche sites. She has over a decade's experience recruiting IT Professionals both agent side and in-house. She regularly speaks at industry events and she writes for Jobsite, Work4 and Firefish Software.