A firm foundation for learning

In this contributed blog post, Scott Langshaw, IT manager at the East Manchester Academy explains the importance of enabling students through the use of technology.
The use of tablets in schools has soared in recent years and the explosion in educational apps shows no sign of slowing down. Mobile technology is opening up so many new possibilities for teachers and students that it is nothing short of a revolution.
But if the wireless network is not capable of supporting a burgeoning number of tablets, a school could find itself plunging back into the dark ages.
Loose con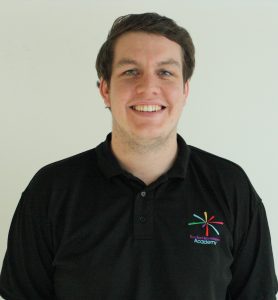 nections
Here at The East Manchester Academy, we wanted our students to benefit from mobile technology, but in common with so many schools, our wireless solution no longer had the capacity to support the great work that was happening in our classrooms.
If you've ever had to stand up in front of a bunch of 13-year-olds and explain that they can't get hold of the material they need for their geography project because the wireless network is down, you will understand the problem.
Likewise, when a teacher tries to get 30 students to complete a quiz on their devices, but the wireless connection grinds to a halt and the quiz doesn't update, then nobody learns anything. Rather than helping, our old technology was preventing lessons from progressing smoothly.
Time for change
The time had come to upgrade our IT infrastructure. However, we are a school and though our dreams may be big, our IT budgets come only in small sizes. We needed solutions that would help us engage our kids, but they had to meet our budget.
As it turned out, the solution was more affordable than we had expected, and I have been particularly impressed by the capability of the wireless solution. Our IT partner, Capita Managed IT Solutions, helped us to tailor a new solution exactly to our needs.
It's been fascinating to see what a difference it makes to have a reliable wireless solution around the school. The big change is that our classrooms are always connected, whether students are using tablets, laptops or a combination of both.
Collaborative learning
I would go so far as to say that our Wi-Fi meets the expectations of the most impatient teenager. Students can log into the system instantly and everything they need for the school day is all in one place.
Working together is the best way to engage students and help them learn, and this is one area where mobile technology really comes into its own. Our students are accessing the content they need straight onto their tablets so they can share and edit their work together.
Teachers connect their tablets to the whiteboards in the classroom for a class discussion, and when it comes to marking work, teachers send instant feedback with a few taps of the screen.
The tablet revolution has taken off in our academy, and the students are benefitting from lessons which are engaging and enjoyable. It is reassuring to know that despite our limited budget, we have built the foundations for great teaching and learning both now and in the future.