A coding conundrum - how will we bridge the skills gap?
This is a guest blog by Peter Robbins, managing director at Mercato Solutions.
With so much attention on 'The Year of Code' there has been a huge spotlight placed on those responsible for delivering Computer Science in education, aiming to develop the skills necessary for individuals to embark on a career in code. On the face of it, this seems like a no-brainer but are we going about it the right way? The existing skills shortage will continue to deepen unless big changes are made.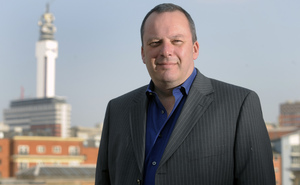 Coding is an extremely-skilled and malleable occupation but it's key that we realise a long-term plan that galvanises multiple parties from education and the industry to make it happen and in a compressed time frame.
There has been plenty of opinion voiced about the Government's 'Year of Code', with many arguing that this hasn't been approached in the right way and therefore it could be a long time before we see any real progress. Indeed, getting such young children to code 'just like that' is setting expectations at the wrong level and devaluing the profession of software development in the process.
The UK Council of Professors and Heads of Computing recently predicted a 15 per cent rise in the number of IT jobs by 2022, and yet there are fewer and fewer graduates seeking roles in the sector – a decrease of 50 percent in the last decade in fact. This rings alarm bells – the UK is in real danger of falling behind the rest of the world when it comes to providing talent that can lead the way in innovation, which could seriously damage the economy in the long-term.
It is clearly important that children are inspired and taught the required skills, but coding needs to be approached in the right way, and by the right people.
The teaching curriculum, for example, historically taught children how to use software rather than how to build it. The new IT syllabus announced by the Minister of Education earlier this year, however, is starting to go in the right direction and could inspire the generation of coders we need.
'Computer Science' will now be taught from Year 1 onwards, and could have children programming in more than two languages by the time they reach high school. Great, but to continue these first steps, we need to reinstate some fundamentals like binary, Boolean Logic and problem solving in relevant school years. As it stands we're going to have a gap as we wait for September's Year 1 intake to flourish and then we have to question how their early skills are going to be nurtured going forwards.
Separately, at its heart software development is an engineering task and therefore Computer Science needs to be taught by teachers with relevant skills. A survey by MyKindaCrowd found 74 per cent of ICT teachers don't feel they have the skills to teach computer science and almost the same number question whether the government will provide support to begin teaching the new subject.
To inspire young people to embrace coding, it's crucial that teachers are provided with the necessary support to develop their own skills and to deliver engaging lessons, whether through government, the industry itself, or through a collaborative effort.
It is also essential that what is being taught in schools is applicable outside the classroom in the real world. This ensures that young people become 'work ready' with the necessary tools to enter the profession. At the same time, it's important that we explore the subject in enough depth to provide youngsters with the opportunity to develop transferable and relevant skills that will open doors to a wide range of career paths. But it is down to the industry to share knowledge with educators and support this process for maximum return.
Coding is a vocation that requires a great deal of skill and expertise and one that is constantly evolving. By creating a long-term shared plan, we can continue to hold our own on the world stage when it comes to software development, innovation and growth.